All-in-one healthcare program for frail seniors in King County celebrates 20th year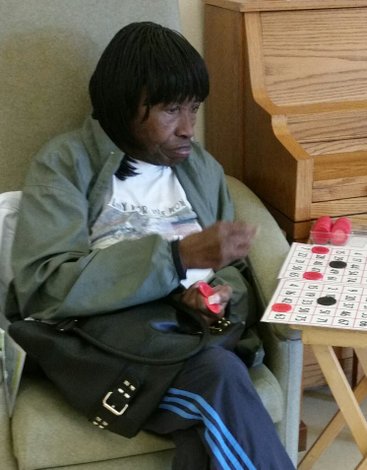 Way back in 1997, having suffered a stroke and recovering in a nursing home, Sammie Phillips learned about a program that would give her all the medical care she needed, housing, and a place to go during the day.
That new program, which opened in 1995, was Providence ElderPlace, a wrap-around program for seniors, including those who are so sick or frail they would qualify to live in a nursing home. Operated by Providence Health & Services, ElderPlace aims to keep seniors healthy and in the community, whether that's in their homes alone, with family, in an adult family home, or assisted living facility. Providence ElderPlace provides them with all of their medical care, adult day health and social services, transportation to the Providence ElderPlace centers, and in some cases even covers housing. Many participants have multiple chronic diseases and 85 percent qualify for both Medicare and Medicaid.
Phillips, who lives in South Seattle and at one time owned popular restaurants in Seattle's Central District, was one of the first participants in Providence ElderPlace. Now age 78, she still attends the Providence ElderPlace Center on Martin Luther King Jr. Way South in Seattle at least once a week for exercise, regular doctor visits, lunch and a chance to socialize with other seniors. As Providence ElderPlace celebrates 20 years of serving the community, Phillips is now one of more than 500 participants in the program, which has expanded to include other stand-along centers in West Seattle and Kent and two facilities embedded within assisted living residences in Seattle and North Seattle.
Because Providence is paid a monthly rate per participant, the program is incentivized to keep its participants as healthy as possible by closely monitoring their health, their medications and their well-being to keep them out of the hospital and the nursing home.
Time has proven the program works. At a time when healthcare systems are penalized for hospital re-admissions, Providence ElderPlace's numbers outperform the average population in many areas:
• While the hospital re-admission rate for the general Medicare population is 20 percent over a 30-day period, it's under 10 percent for Providence ElderPlace.
• Mortality of those with more than six activities of daily living (ADLs) for the general Medicare population is 28 percent, compared to 16 percent for Providence ElderPlace participants.
• While 54 percent to 66 percent of Medicare patients die in a hospital or nursing facility, only 14 percent of Providence ElderPlace patients do.
• While only 10 percent to 30 percent of Medicare patients have an advanced directive or Physician Orders for Life-Sustaining Treatment (POLST), 96 percent of Providence ElderPlace patients do.
"We truly believe that if this program did not exist, a significant number of our participants would need nursing home care or would be at significant risk for hospitalization because they're not in settings providing all the care they need," said Executive Director Susan Tuller.
Robert Hellrigel, chief executive of Providence Senior and Community Services, which oversees Providence ElderPlace, said many people come to the program as their lives are spiraling out of control. "They can't manage their chronic conditions. They don't understand their options. They fear going to a nursing home and don't know where to turn. Providence ElderPlace wraps you up in this big warm blanket and says `you're covered, we're going to get your symptoms under control."
Providence ElderPlace is part of the national Program of All-Inclusive Care for the Elderly (PACE), which started in 1990 and serves about 30,000 participants in 33 states. Providence operates the only PACE center in Washington state.
To Phillips, it's a lifesaver. "I ain't got no complaints," she said.
[Cynthia Flash owns Flash Media Services, a public relations firm. Providence ElderPlace is one of her clients.]