Elder Friendly Futures
Elizabeth L. Hunter-Kelly, University of Washington School of Nursing | Oct 1, 2015, 9:01 p.m.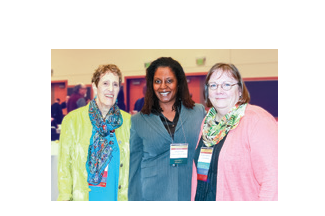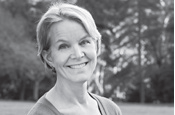 Ann Hedreen is acutely aware of the importance of words in how humans experience emotion. She's a filmmaker, teacher, blogger, podcaster – and daughter of a loving mother who died from Alzheimer's disease in 2006.
For many years, senility was a euphemism for Alzheimer's disease and dementia, she said. Old people were called batty or forgetful when actually many were living with a debilitating disease.
Hedreen was among three keynote speakers at the annual Elder Friendly Futures Conference, co-presented by the University of Washington Schools of Nursing and Social Work last month. The conference is designed to provide community partners, clinicians, caregivers and researchers the most leading-edge information and practice around aging in the United States.
Hedreen is not an academic or a clinician but her many professional abilities afforded her the ability to create art and meaning out of her mother's illness and help others – clinicians and families – live with the disease.
"It is imperative that those working in the field of gerontology – community activists, researchers, clinicians, policy makers – come together and share their expertise so that older adults in our community may experience the best possible quality of life as they age," said Dr. Barbara Cochrane, co-director of the de Tornyay Center for Healthy Aging and conference organizer.
"A lot of ideas bubble up as a result of this conference – both for presenters and conference attendees. The conference is a catalyst for friendly, supportive aging, and I relish being able to help our community recognize that older adults are a heterogeneous group with multiple visions for the future."
Her Beautiful Brain, a memoir about Hedreen's experience coping with her mother's early-onset Alzheimer's, has been nationally praised for its heartbreaking clarity and poignant portrayal of a bright and plucky mother who declines into the disease; the film, Quick Brown Fox: An Alzheimer's Story, also about her mother's decline and her subsequent caregiving, won numerous awards and was nominated for an Emmy.
"At the beginning, Mom actively fought language-generated stigma," Hedreen told attendees at the UW Elder Friendly Futures Conference in September. "She always disliked the term 'to pass away' and preferred to say 'he died.' Later in life, at grocery stores, she would warn the cashier, 'you have to be patient with me. I am living with Alzheimer's disease and some things take me longer than they used to."
Euphemisms contribute to a terrible and long-lasting stigma around Alzheimer's and dementia, a stigma so strong that research has found even doctors don't always tell their patients or patient's family that they have been diagnosed with Alzheimer's.
Hedreen told conference attendees that she noticed during writing and filmmaking that words like elder can either imply great respect (a village elder) or feebleness (the elderly). She said she liked how the UW's Elder Friendly Futures Conference was pluralized.
"There are many futures for older adults, not just one," she said.
Aging-Friendly Communities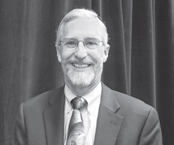 Aging-friendly communities result from a confluence of successful physical and social elements, said keynote speaker Dr. Andrew E. Scharlach.