Kate Mulgrew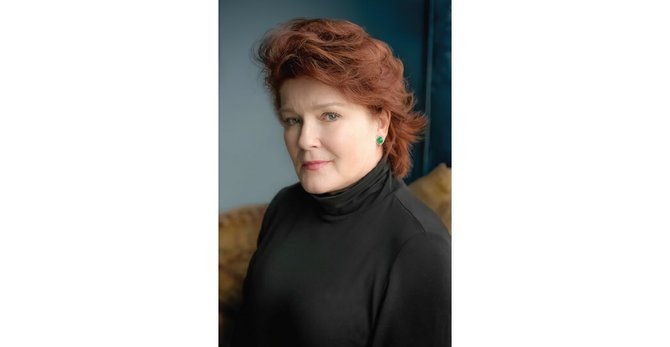 In her new memoir, BORN WITH TEETH, Kate Mulgrew explores family ties, her long and varied career, living in Seattle and the mysteries of love
Kate Mulgrew is known for the strong women she's played on television— Captain Janeway on Star Trek: Voyager, the tough-as-nails "Red" on Orange is the New Black and her breakout role as Mary Ryan on Ryan's Hope—but her first love is theater.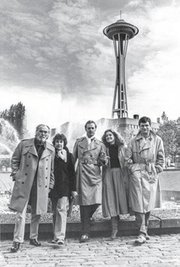 Theater, and the need for a quick escape from an ardent Italian suitor, brought Kate Mulgrew to Seattle and the first of many roles at Seattle Repertory Theatre. By the time she arrived in Seattle, Kate was already a recognized star of stage and screen.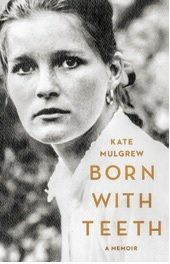 In her book, Kate writes of beginning her relationship with Seattle's venerable theater: "The Seattle Repertory Theatre gave the impression of intimacy but boasted a capacity of eight hundred seats. The stage was wide and deep, the space was dark and muted, and I was home."
At that production she met her first husband, Robert Egan. "Black Irish looks of the most dangerous, and therefore, the most appealing, kind," she wrote of the meeting. The two lived in a series of Seattle houses, starting with a small blue house on Queen Anne. It was there she brought home from the hospital her first son, Ian. The family moved to Los Angeles shortly before her second son, Alexander, was born
Kate Mulgrew was born April 29, 1955 in Dubuque, Iowa. She was raised in a large family of unconventional Irish Catholics who knew "how to drink, how to dance, how to talk, and how to stir up the devil." She grew up with poetry and drama in her bones. But her mother, a would-be artist who came from a world where she danced with Jack Kennedy at the Inaugural Ball, was burdened by the endless arrival of new babies. Young Kate saw the consequences of a dream deferred. Determined to pursue her own dreams no matter the cost, at age18 Kate left her small Midwestern town for New York, where, studying with the legendary Stella Adler, she learned the lesson that would define her as an actress: "Use it," Adler told her. "Whatever disappointment, pain or anger life throws in your path, channel it into the work." It was a lesson she would soon need.
In a recent interview with Anthony Mason on CBS Sunday Morning, Kate discussed a painful chapter of her life that happened at the beginning of her career.
"By age 20 she landed a starring role in a new soap opera about an Irish family bar in the city, called Ryan's Hope," reported Mason. "She was catapulted overnight to stardom." In the interview, Kate recalls, "Whole gaggles of girls would stop me on the streets of New York, 'Mary Ryan! Mary Ryan!' I remember that. It was big."
Mason continues: "That first season she was on top of the world. And then, she got pregnant. The father was an assistant director. Marriage was out of the question."