Glen Campbell
His extraordinary final tour across America and how a documentary about him is helping to raise awareness of Alzheimer's disease
Mar 29, 2015, 12:36 p.m.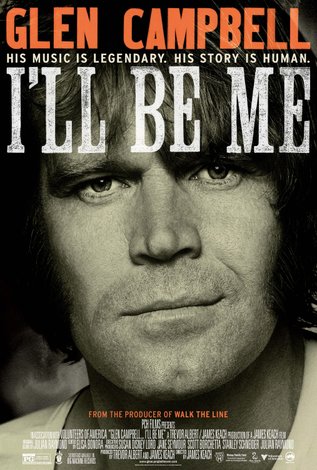 Music legend Glen Campbell and Alzheimer's disease have been intertwined in the news lately. The country singing superstar was diagnosed with Alzheimer's disease in 2011. After the diagnosis, Glen and the Campbell Family band decided to set out across America on their "Goodbye Tour." Filmmaker James Keach followed along, which resulted in the documentary "Glen Campbell: I'll Be Me." The film is being screened in Edmonds on April 18. Director James Keach will be in attendance, along with Glen's wife Kim and his children Ashley and Shannon, to discuss the making of "I'll Be Me." A short concert by Glen's children will follow. More information about the event can be found at the end of this article.
In 2011, Glen Campbell set out on an unprecedented journey across America. They thought his final concert tour would last five weeks but instead it went for 151 sold-out shows over a triumphant year-and-a-half across America.
What made this tour extraordinary was that Glen Campbell had recently been diagnosed with Alzheimer's disease. He was told to hang up his guitar and prepare for the inevitable. Instead, Glen and his wife went public with his diagnosis and announced that he and his family would set out on a "Goodbye Tour."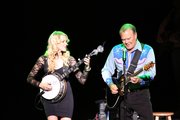 A film, Glen Campbell: I'll Be Me, documents this amazing journey as he and his family attempt to navigate the unpredictable nature of Glen's progressing disease using love, laughter and music as their medicine of choice.
Glen Campbell's musical and entertainment lifetime, covering over five decades, is remarkable for its breadth, popular appeal and musical achievement. His biggest run of hits – Gentle on My Mind, By the Time I Get to Phoenix, Wichita Lineman, Galveston, Rhinestone Cowboy and Southern Nights – put him in the pop elite of the late 1960s and early 70s.
Campbell, one of 12 children, grew up in severe poverty. "He picked up his first guitar at age 4. He was a natural," reported Anthony Mason on CBS Sunday Morning. "By the early Sixties, he'd played his way to L.A. Though he couldn't read music, Campbell quickly became one of the most sought-after guitarists in the city, getting a lot of session work."
This session work was with the famed "Wrecking Crew," a group of studio musicians who backed hundreds of pop, rock, R&B and soul stars in 60s, 70s and beyond. His skill with the guitar provided the background for many musical artists including the Beach Boys, Frank Sinatra, Elvis Presley, Bobby Darin and Merle Haggard, to name only a few. He even toured for six months with the Beach Boys when Brian Wilson left the band for a time.
Campbell's solo career took off in 1967 with the hit By the Time I Get to Phoenix. He won four Grammys that year and was hailed as country music's first crossover star.
Still, the seventh son of a sharecropper from Delight, Arkansas never lost the country in his soul.
His string of hits kept coming, and in 1968 the Smothers Brothers asked him to host their summer replacement show. Glen's TV show, The Glen Campbell Goodtime Hour, ran for four seasons and made him a household name.