How to keep kidney disease from getting you down
March is National Kidney Month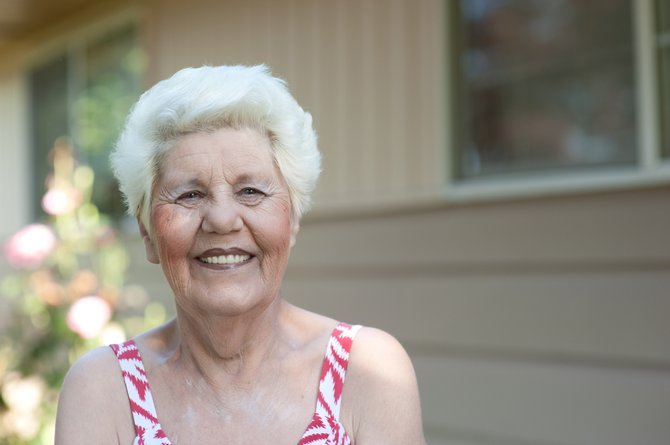 High blood pressure, obesity, diabetes – and being over age 60 – are among the biggest risk factors for chronic kidney disease, a term that means gradual loss of kidney function. It's a health problem that affects one in seven American adults.
In the early stages, there are few signs or symptoms. Chronic kidney disease may not become apparent until your kidneys are seriously damaged.
Kidneys filter wastes and excess fluids from the blood, and they make urine. When chronic kidney disease reaches an advanced stage, dangerous levels of fluid, electrolytes and waste build up in the body.
"People can have kidney problems at any age," said Joyce Jackson, president and chief executive officer of Northwest Kidney Centers in Seattle. "However, kidney problems are more common with increasing age."
In addition to the natural aging of the kidney itself, kidney disease can get worse because of other health conditions that are common in older adults, such as diabetes and high blood pressure, said Jackson. She said one in five individuals ages 65 to 75 has some kidney disease; for people over 75, it's about half.
March is National Kidney Health Month. It's a good time to consider getting tested for kidney disease. If you have it, you can slow it down and keep it from resulting in kidney failure. There are ways to prevent kidney disease as well. They include:
1.Keep active and stay fit to manage weight and keep kidneys healthy.
2.Reduce salt in the food you eat. Levels are often very high in restaurant food and processed food. Find great recipes at http://www.nwkidney.org.
3.Monitor your blood pressure. If it's higher than 140/90, have a talk with your doctor about how to treat it.
4.Watch your blood sugar. About half of diabetes patients end up with kidney disease.
5.Be cautious with over-the-counter pain medications such as ibuprofen. Large doses over a long time can damage the kidneys.
It's a serious health challenge if kidney disease worsens to the point that the kidneys shut down completely. Then a person needs regular ongoing dialysis or a kidney transplant to stay alive.
Even so, an active, full life is possible. Dialysis is available to anyone at any age. One person who benefits from the treatment is Bonnie Martin, 70, of Buckley. She keeps up a busy schedule even while getting dialysis treatments three times a week. She drives to Northwest Kidney Centers in Enumclaw to be the day's first dialysis patient at 5:30 a.m. That way, she finishes in time to stop by the senior center or work at maintaining her status as a "garage sale queen."

"Everything changed all at once," when Bonnie's husband died and her kidneys failed in 2013, she said. "I knew I needed to be tough to keep going. Life hands you lemons. You make lemonade."
For more information about kidney disease prevention and treatment, go to www.nwkidney.org.
[Cynthia Flash owns Flash Media Services. Northwest Kidney Centers is chosen to provide dialysis by 80 percent of the people in King County who use the treatment.]