Joy: A Positive Attitude That Heals!
Sharing Stories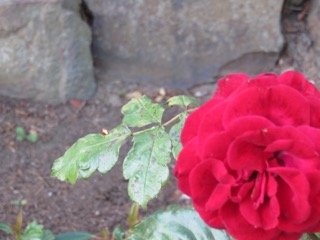 Joy: A Positive Attitude That Heals!
The purpose of this poem is to encourage the practice of positive response for your wellness and well being.
The experience of joy,
helps you heal away loss, sadness and sorrow and
is essential to good health and well being.
Joy is the experience of great delight.
It scares away daunting and threatening fright.
You can find joy in other's success.
Their joyful spirits can help you sweep away any mess.
Joy is Cheerfulness in motion.
It's as soothing as a healing lotion.
Joy is everywhere in creation.
It's in moonlight, music—all natural sensations.
In conclusion, joy is all around.
Open your eyes and wear its crown.
As you live your days adopt, adapt, and adjust to experience joy.
It's as essential as the cheer one gets from a childhood toy ;-)
Bob Barta
To add value to this poem about joy, please reread and add your own
meanings and understanding for each stanza.
Thank you for engaging in the art of joy.
Someday, I may need the sunshine of your smile of joy.
The author's interpretation of the stanzas:
Joy is a personal experience that elevates your wellness and well being.
Joy is a magical invisible potion that lifts your spirits while turning sadness inside-out.
Whenever you feel somewhat down, look around and take a ride on other people's joy wagon to help you trigger your own feelings of glee.
You use skin lotion to soothe on the outside while joy is a healing lotion for the inside. Use it generously and often.
Seek joy in simple things: a friendly greeting, the sound of laughter, the dancing of trees and tall grasses in a breeze, a silly remark. Joy is here and there; it's everywhere, and that's where you'll find it.
Joy has unique causes and effects that mysteriously engage and enable control of unique personal conditions for wellness and well being.
Robert J. Barta
Shoreline resident, Bob Barta (retired teacher) is an amateur photographer and author of practical poems for teens and teachers.

SHARING STORIES is a weekly column for and about the 50 plus crowd living in the Puget Sound region. Send your stories and photos to ariele@comcast.net. Tell local or personal stories; discuss concerns around aging and other issues; share solutions, good luck, and reasons to celebrate; poems are fine too. Pieces may be edited or excerpted. We reserve the right to select among pieces. Photos are always a plus and a one-sentence bio is requested (where you live, maybe age or career, retired status, etc.).
SHARING STORIES is featured on www.northwestprimetime.com, the website for Northwest Prime Time, a monthly publication for baby boomers, seniors, retirees, and those contemplating retirement. The newspaper can be found in the greater Seattle area and other Puget Sound locations. For more information, call 206-824-8600 or visit www.northwestprimetime.com. To find other SHARING STORIES articles on this website type "sharing stories" in the search function above.