From sea to shining sea: the most patriotic things to see and do on your summer vacation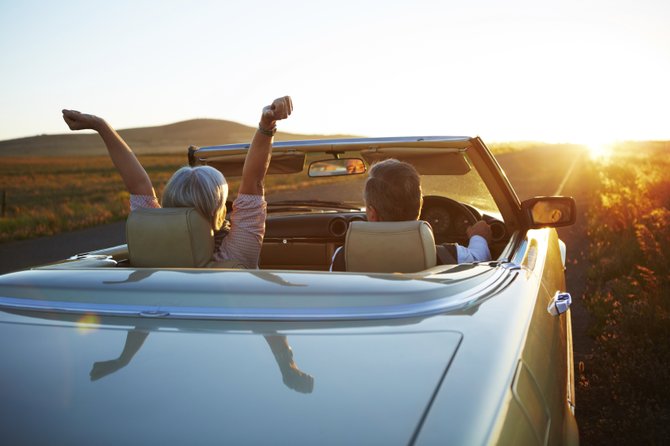 Summer isn't just the season of no school and summer vacations. It's also the most patriotic season in America, encompassing three iconic American holidays – Memorial Day, Independence Day and Labor Day. This summer, why not put a patriotic shine on your family's summer vacation plans?
If you're like most Americans, you probably consider yourself to be patriotic. But how much of America have you actually seen? Summer vacation is a great opportunity to visit the country's many historic, cultural and natural sites, and share your sense of patriotism with your loved ones. Here are some tips, ideas and inspirations to help you give your family vacation patriotic flare this summer:
Travel the American way
The road trip is a great American tradition, and hitting the road in a recreation vehicle (RV) is an affordable, convenient way to see more of the country at your own pace. More than 15 million Americans will be on the road in 5.5 million RVs over the Memorial Day weekend alone, and more than 22 million Americans will go RVing this year, according to a survey by Recreation Vehicle Industry Association and Cvent.
Traveling in an RV can save you money on hotels, and afford your family with an exceptional experience of all the sights and scenery along the country's highways. Numerous campgrounds, including ones at top National Park sites, put you close to the action in the comfort, convenience and independence of your own RV. Plus, traveling in an RV provides you with more time to spend with your family. You can even take the family pet along on your trip! To learn more about RVing, visit www.goRVing.com.
Visit iconic American parks
America's National Parks System is unmatched in the world, with a size and diversity of sites that ensure most Americans live within a day's drive or less of a National Park site. Every year, more than 275 million visitors pass through the 400 locations that are under the National Parks Service's care. Protected sites include battlefields and other historically significant locations, heritage buildings and monuments, natural wonders, lake and sea shores, rivers, trails, recreation areas and national parks.
The National Parks Service website has a highly searchable database of every park and historic site in the system. You can look for a site by name, location, activity or topic of interest, such as battlefields or natural wonders. The site also offers a clickable map that lists all the National Park sites in every state. While iconic National Parks such as Yosemite or Gettysburg may be on your bucket list, don't miss some of the lesser-known locations, as they are just as enriching. Many of the best-loved National Park sites also offer campgrounds with RV facilities.
Technology can help you see more
Knowing where you're going and what you want to see can help you get the most out of your travel time, so be sure to use all the technology tools at your disposal to plan your trip. Mobile technology like mapping apps and GPS devices can help you find your way and keep you on track to your destination. Road-trip-planning websites like GoRVing.com and Roadtrippers provide plenty of advice and ideas to make your trip enjoyable and memorable.