Prepare to be wowed by Quantum of the Seas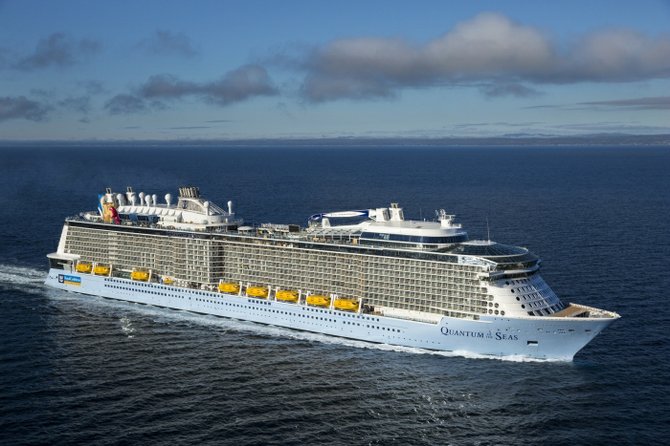 There is an abundance of cruise ships in the world, but there's only one Quantum of the Seas. Royal Caribbean International's latest floating marvel is a game-changer for the industry. It introduces a number of "firsts at sea" that will dazzle passengers, even those who are experienced cruise veterans. The company, which is known for its innovativeness, has taken a dramatic leap forward in regards to vessel design and onboard offerings.
Size-wise, Quantum of the Seas is 1,141 feet long, 134 feet wide, carries 4, 180 passengers at double occupancy and features 2,090 staterooms, while spanning 16 guest decks. To put it in perspective, the ship is almost the equivalent in length of nearly five of the world's largest passenger airplane, the A380, or about 32 buses.
Quantum of the Seas is being called the "smartship" due to its unprecedented levels of technology that help amp up the passenger experience. This is obvious from the onset with a check-in process that allows you to go from sidewalk to ship in a speedy ten minutes. By generating boarding documents online and uploading your ID photo at home, much time is saved upon arrival. Staff, tablets in hand and smiles all around, greet passengers and help facilitate the process without the usual check-in counter, forms or long lines. As for your luggage, you'll be able to track it in real time on your own smartphone. No more wondering if/when your precious cargo is going to make it to your stateroom. Bags are tagged curbside with RFID technology at drop-off, allowing you to monitor its progress through key points en route to your cabin. The same goes for departure.
Other slick time-saving technology devices available include the RFID WOWband wristbands. With just a simple tap, you're able to quickly navigate the ship, make onboard purchases, open the door of your stateroom and more. And two new apps – Cruise Planner and Royal iQ – put you in charge of your cruise choices. With Cruise Planner, guests can research and book dining reservations, shore excursions, spa appointments and other activities before they even set foot on the ship. Royal iQ allows you to manage various details during the cruise, keep in touch with one another, as well as with home via phone and text capabilities.
For some, size of bandwidth on a cruise ship is not an issue, as being disconnected with the outside world is the goal of their vacation. Others, however, want to know they can be online no matter what personal device they bring onboard. Rest assured, Quantum of the Seas has you covered with a satellite network that lets you watch streaming video, check email, share images on social media and enjoy face-to-face video conversation – even in the middle of the ocean.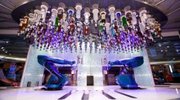 One of the most fun technology elements is a brand new venue, Bionic Bar, which puts robots center stage. After placing your drink order via tablet, sit back and watch the robotic bartenders shake and mix your libation. You'll get your cocktail plus an entertaining show at the same time.