Menopause and Sex
Magic at Midlife: Your Relationship Roadmap for Romance After 40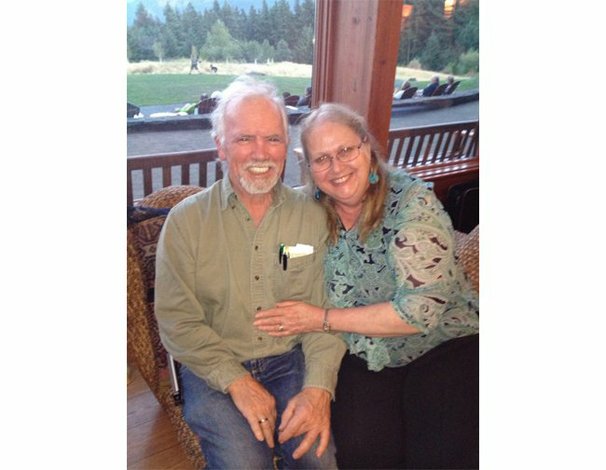 "Never underestimate the power of fluctuating hormones. Menopause has been a bitch, but I now feel like I have a functioning body again and am feeling more alive, and interested in and capable of enjoying sex. Having a loving, supportive partner through this time has been very important because we've been able to freely talk about the ups and downs I've felt." –Magic at Midlife survey participant
Midlife relationships may very well encompass the "menopause years," and menopause can have emotional and physical consequences that affect your sex life. It's important to realize that menopause is different for each individual. One woman may feel mournful that her childbearing years are over, while another may be dancing in the streets because she no longer has to worry about contraception and menstrual hygiene (but do remember that you can get pregnant until you have had a full year without a period, and that sexually transmitted infections have no age limit). In our culture with its relentless elevation of youthfulness, a woman may feel less attractive or desirable as she ages. Fortunately, there are many older women who celebrate this stage of life and can serve as role models.
Physically, the most common problem that interferes with sex is vaginal dryness. This can be addressed with over-the-counter lubricants or with medications that you can discuss with your health care provider. Taking your time sexually can be helpful, and feeling free to let your partner know if something isn't comfortable is critical. It's best to have those conversations outside of the sexual experience, so you can relax and enjoy yourself in bed.

Sexual desire may wane, or it may skyrocket! If you are troubled by a decrease in desire, the Cleveland Clinic has some suggestions that may help (http://my.clevelandclinic.org/health/diseases_conditions/hic-what-is-perimenopause-menopause-postmenopause/hic_Sex_and_Menopause):
• "Educate yourself about your anatomy, sexual function, and the normal changes associated with aging, as well as sexual behaviors and responses. This may help you overcome your anxieties about sexual function and performance.
• Enhance stimulation through the use of erotic materials (videos or books), masturbation, and changes to sexual routines.
• Use distraction techniques to increase relaxation and eliminate anxiety. These can include erotic or non-erotic fantasies; exercises with intercourse; and music, videos, or television.
• Practice non-coital behaviors (physically stimulating activity that does not include intercourse), such as sensual massage. These activities can be used to promote comfort and increase communication between you and your partner.
• Minimize any pain you may be experiencing by using sexual positions that allow you to control the depth of penetration. You may also want to take a warm bath before intercourse to help you relax, and use vaginal lubricants to help reduce pain caused by friction."
Women who are going through menopause while they are dating or beginning a new relationship may face some challenges in communicating their needs, but remember, if you can't talk about it, you might not be ready to do it! On the positive side, a new relationship can enhance sexual desire and can be a lovely distraction from hot flashes!
Northwest authors Jennifer Y. Levy-Peck, PhD, a psychologist, and her husband Charles Peck are write a weekly column on midlife relationships. They are working on a new book, "Magic at Midlife: Your Relationship Roadmap for Romance After 40."
Previous Magic at Midlife Columns:
Courage to Date in the New Year
Friends and Lovers: A Balancing Act
The Power of Small Caring Behaviors
Reimagining Your Life Together
Memory Loss and the Midlife Couple
Money - One Pot or Separate Accounts?
Conversations About Death for Midlife Couples
The Couple That Laughs Together, Stays Together
Your Place or Mine? Moving In Together
How to Help Your Partner Calm Down