5 financial fitness habits to begin in the new year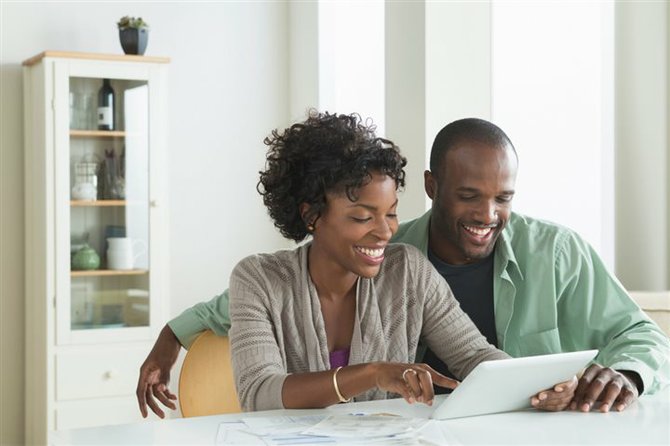 BPT) - While many people focus on personal health goals in the new year, the beginning of the year is also a great time to check your financial fitness. So how can you whip your finances into shape?
South University College of Business, Virginia Beach faculty member Dr. Alan Harper says everyone should adopt these five financial habits in 2015:
Establish a budget
Harper says the first step in taking control of your finances is to establish a budget. "It is extremely important to know how much money is coming in, where it's going, and allocating it appropriately," he says. "Having a budget allows you to gain a broader understanding of your spending habits."
Make sure your budget includes allowances for food, clothing, gas, and even entertainment, Harper advises.
Start saving
Your budget should also include money set aside for emergencies. Harper says the old rule-of-thumb that three month's salary is enough to have in your bank account no longer applies in our current economy.
"We found in the last recession that people who lost their jobs tended to stay out of work much longer than three months," he says. "You should have six months to a year's worth of income in savings, just in case."
Harper says you should also try to put away 15 percent of your take-home income toward your retirement. Many retirement savings options are available, including 401(k)s, Roth IRAs and individual retirement accounts. It is important to do your homework before deciding on a long-term investment strategy so that you are aware of terms, conditions and any fees associated with your options.
Manage your credit
The beginning of the year is a perfect time to check your credit history, and to look for any mistakes on your credit report, Harper advises. Mistakes on your credit report can cost you large sums of money in interest rates, or even keep you from being approved for a loan.
"The law requires the three major credit reporting agencies to provide you with one free credit report a year," Harper says. "Pull those reports and look for discrepancies. If you find one, file a dispute with the credit reporting agency and they will remove the item if it is incorrect."
Harper also says to check your FICO score on the report, make sure you have an understanding of what the score means, and how to improve it if the score is low.
Shop smart
Make it a priority to save money while you shop, Harper says. He encourages clipping coupons, and says purchasing membership cards to discount stores like Sam's Club and Costco can help you save money over time.
"Those stores will save you money in the long run on purchases like food, gas, and even personal care items."
Check your insurance
Setting aside time at the beginning of the year to check your insurance policies can also save you money. Harper advises that you should review your auto, home and life insurance to make sure you have the proper coverage.
"You want to make sure you aren't paying for coverage that you may no longer need, but you also want to make sure you have adequate coverage in case there is an accident or you need to make a claim," he says.
Many companies also offer discounted rates if you hold multiple policies with them. So, if your auto, home and life insurance policies are with different companies, you may want to explore the benefits of choosing just one company.
"It's also important to make sure your life insurance policies are sufficient to protect your family from a financial crisis in the event that something happens to you," Harper notes.
"Establishing a budget, saving, staying on top of credit and insurance, and shopping smart all take some work," Harper points out. "But the rewards to your personal and household bottom line are well worth the effort."