Antarctica - Beyond Expectations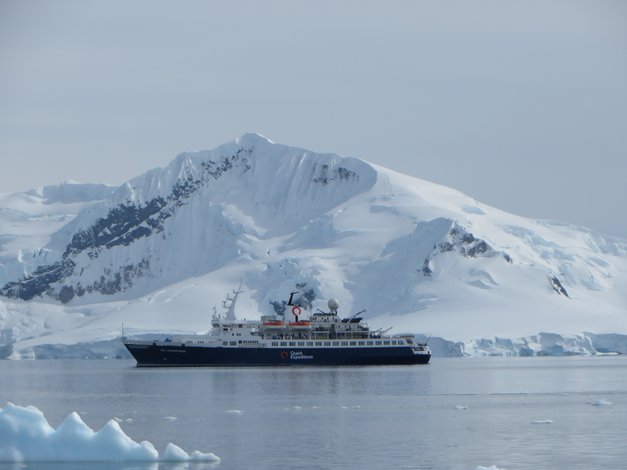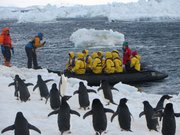 I didn't think the day could get any better as we witnessed a pod of magnificent Orcas gliding by our ship along with dozens of Painted Petrels riding the waves amid ice sculptures that could have been made by the likes of Michelangelo himself. But, it did as soon as we stepped foot on land and were greeted by a welcome committee of thousands of Adelie penguins dressed in their finest tuxes. The creatures paraded all around us as they headed to and from their nests on the rocks to the sea on a well-trafficked path, commonly referred to as the "penguin highway." Most waddled in perfect linear formation, one after another, though occasionally a few would opt to slide down the hills in an effort to take a short cut to their destination. Consummate entertainers, they provided endless amusement and Kodak moments for their enthralled human audience.
For most people, Antarctica brings to mind a mysterious, isolated place of frigid temps and extreme conditions. It's a land of superlatives, being the highest, coldest, windiest and surprisingly driest continent in the world with the largest wilderness area. Most of its 5.4 million square miles is a vast permanent ice sheet averaging 8,000 feet in thickness. It's hard to imagine this reality though until you actually visit the place and discover a pristine wonderland that goes far beyond expectations.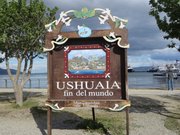 Getting to the Great White Continent is an adventure in itself. The majority of travelers take an expedition cruise departing from Ushuaia, Argentina, known as "the end of the world" for its location at the extreme southern tip of South America. There are numerous companies offering such trips. I opted to book my cruise with Adventure Life because of its reputation in the industry for working with top polar voyage leaders, such as Quark Expeditions. On an eleven-day, introductory Antarctic Explorer cruise, Quark's Sea Adventurer was my home away from home. The ship boasted a wide range of creature comforts for its 117 guests plus crew, including a variety of compact cabins, spacious, window-walled observation lounge, main dining room, bar, small library, mini boutique, several storage areas, ample open deck space and of course, the bridge, or navigational hub.
It takes two days to reach Antarctica from Ushuaia and involves crossing the infamous Drake Passage. This is the body of water between South American and Antarctica that serves as a connecting point between the Atlantic and Pacific Oceans. Frequented by icebergs and huge waves, and plagued by gale-force winds, this legendary passage can often be violent, chaotic and unpredictable. If Mother Nature is in a relatively calm mood, you'll get to experience "The Drake Lake" with just a bit of rolling and pitching about – maybe only a one-Dramamine kind of day. If not, you'll be at the mercy of "The Dreaded Drake," where you'll feel like you're on a bucking bronco that threatens to fling you from the ship. For those really affected by the severity of the motion, the safest course of action is to remain prone in your bed. You won't be able to read, watch videos or concentrate on much of anything except your appreciation for being in a stalwart, sea-worthy vessel with a veteran captain and crew…and for having access to the ship doctor's arsenal of motion sickness medication. Rough seas are not fun for most folks. Just know there's light at the end of the tunnel and this, too, will pass. The discomfort is well-worth the rewards.