Never Too Late To Dare
Gail Sheehy -- author of "Passages" -- will be speaking in Seattle on September 18 and 19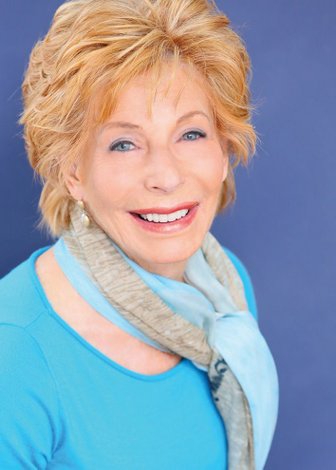 The entire Boomer generation –77 million Americans – is now in its "Second Adulthood." That is the term I introduced in 1995 in my follow-up book to Passages to describe the more than a quarter century from 50 to 80 – more years than our First Adulthood! But the extra years are no bonus in themselves, unless they are enlivened with joy and meaning. With the earliest Boomers about to start turning 70, we are seeing a tectonic shift in the adult life cycle. Rather than looking forward to a life of leisure in retirement, many are looking for new kinds of work, often half-time, and often non-profit, with a goal of social contribution and personal significance.
More than one new passage is becoming common. Roughly half of mid-lifers confront a "Meaning Crisis" – a hunger for wholeness – between 45 and 54. That's when mortality first becomes real for most of us. We move beyond the preoccupation with self to look for significance and spiritual moorings.
Many of these men and women have not only excelled in their careers, but find themselves in midlife redefining success and leadership. They find the courage to go through a risky passage of growth and find a channel to help in literally changing the world and how society thinks.
Another point of passage is the early 60s – which I am calling the "Surge Sixties." Many, women in particular, having started careers later or suspended careers to raise a family, reach the peak of empowerment in their sixties. Of 22 recently elected female world leaders, roughly one-third took the office in their sixties – including in Chile, South Korea and Brazil. Janet Yellen was 67 when she made history last year as the first woman chair of the Federal Reserve. Six of the most outspoken U.S. women senators are in their 60s, starting with Elizabeth Warren (65). Hillary Clinton is in the vanguard of the Sixties Surge, having admitted that she didn't feel fully independent until she was 52 and able to run for elective office on her own.
Many Americans in middle life are already retiring for a gap year or two, sometime between their mid-40s and mid-60s, to seek a plan for personal expression and spiritual growth. This passage may take several years or more. It's not only about finding a new channel for purposeful work. It can also be about building new friendships. It's about expressing "Who I am as a person;" "How I can contribute to my community" and "How I can care for the world."
After a decades-long career as a successful journalist and political profiler, at age 70, I dared to turn the lens on my own passages when writing my memoir, DARING: My Passages, and discovered that being "daring" was one of the themes of my life. I did it for the first time when I was just 23 years old. I was imprisoned, so to speak, in the women's department of the New York Herald Tribune, which is where all the girl journalists in the 1960s were sequestered. I decided I was going to sneak down the backstairs and cross into the "enemy territory"—the testosterone-zone. My daring paid off. I ended up working with "the face of New Journalism" back then, Clay Felker, with whom I also began a tumultuous love affair.
Facing my fears is what ultimately helped me find the inner courage and strength that I would need later in life to guide me through 20 years of caregiving for Clay through multiple bouts of cancer. It's what got me through the trials and triumphs of being a "girl" journalist in the 1960s and what has allowed me to continue reinventing my career to this day.
It's what led me to realize: it's never too late to make a passage or take the dare.
World-renowned author of the Passages Series, award-winning journalist and popular lecturer Gail Sheehy will present a not-to-miss, inspiring and informative weekend program Friday night and Saturday, September 18-19 in Seattle. This is what Gail has to say about the program – "Daring is a window into risking triumphs and rebounding from life's tragedies." For more information, visit www. spiritualliving.org/ events-classes/navigating.