After Many Years of Writing Nonfiction, How I Wrote My First Novel
Sharing Stories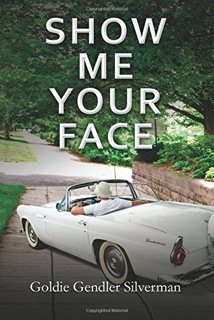 After Many Years of Writing Nonfiction, How I Wrote My First Novel
"Write what you know." That's the advice every writing teacher gave me, from high school through college and beyond.
I always believed, from high school on, that I would write fiction, short stories, and novels. But write what you know? How did a novel fit in with what I knew? Growing up in a conventional family and then as the wife of, first, a medical student and then a doctor, I was a good listener, and I knew something about my husband's work: rehabilitating paraplegic, quadriplegic, and other disabled patients. No book there, I thought. But as a mother of three, I knew about supporting my kids' work, preparing healthy meals, and planning family excursions to mountains and seashores. So that's what I wrote.
In my first writing job, I prepared workbooks to go along with remedial readers: The Phoenix Reading Series, and then Duplicator Books, supplemental material for classroom teachers. Next I co-authored four low-fat, low-salt cookbooks—No Salt No Sugar No Fat; Hold the Fat, Sugar, and Salt; Low Fat American Favorites; and The Quick and Delicious Low Fat, Low Salt Cookbook. Then I wrote Backpacking With Babies and Small Children, which over the years grew to three editions, followed by Camping With Kids.
I was writing what I knew and enjoying it, but all of these works were helpful nonfiction books. Where was the novel I had always dreamed of writing? Then in the mid-1980s, I accompanied my husband to a meeting of the American Academy of Physical Medicine and Rehabilitation in Baltimore. During the day, I went out by myself to explore this historic city, and in the evenings, I joined my husband and his colleagues for dinner. Late one afternoon, I returned to the convention center to look for him. The lobby was deserted. The lights were dim. The only movement came from the tall escalator silently climbing up almost three stories to a bright space above. As I was contemplating what to do next, from a dark area on the other side of the lobby a man in a wheelchair rolled out. He went straight to the base of the escalator. If he saw me, he gave no indication of my presence. He rolled forward, grabbed the moving hand rails with both hands, and pulled himself up onto an escalator stair. I watched him ride up and up, and then roll away in the brightness above.
I was astounded. I had never seen anyone like that, so casually strong and sure. I thought, what an amazing man he must be, and what would it be like to live with someone like that. That's when my novel was born, or better to say, conceived. I would write a story about a woman meeting a man who used a wheelchair. I could use the material that I had learned from my husband, from meeting some of his patients and going with him to some work related events. I knew something about living as a paraplegic. I planned that, at first, my heroine would try to deny the attraction she felt for the man in the chair, but then, in the tradition of conventional romantic novels, he would rescue her from harm, and they would go off hand in hand.