Healthy tips and advice for lowering your risk of heart disease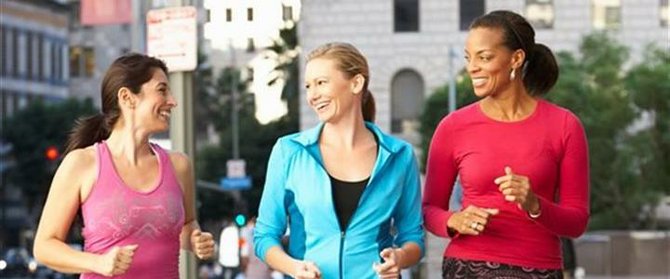 (BPT) - Every year in the United States, about 600,000 people die of heart disease – that's one in every four deaths. Coronary heart disease (CHD), which can lead to heart attack, remains the most common type of heart disease amongst Americans – killing nearly 380,000 annually. What's more – heart disease does not discriminate by race or gender and people of all ages and backgrounds may be at risk.
There are a number of conditions that can lead to heart disease, such as diabetes and high cholesterol. Despite these alarming statistics, the risk factors of CHD are preventable with the help of various lifestyle changes and, when needed, medication. Whether it be a slight change in your diet or incorporating a new form of exercise into your daily routine, taking steps toward reducing your risk is simple and shouldn't be overlooked.
High blood pressure, high LDL (bad) cholesterol and smoking are three major risk factors for CHD. One half of all Americans have at least one of these three risk factors.
Not sure where to start? Check out this list of tips and see what lifestyle modifications you can make to improve your overall heart health:
Discover your true risk – There is a strong relationship between low-density lipoprotein cholesterol (LDLc) – also known as the bad cholesterol in the body – and heart disease; however, LDLc only accounts for 30 percent of the risk. The remaining 70 percent represents other risk factors not identified by a simple cholesterol test. Determine your risk by asking your doctor about comprehensive lipid testing, such as the VAP + Lipid Panel(R), which evaluates the complete lipid picture – not only cholesterol, but triglycerides and hereditary genetic lipid risk factors as well. With an accurate and comprehensive cholesterol analysis your clinician can identify your risks and create a personalized and effective treatment program to improve heart health and achieve healthy heart outcomes.
Incorporate a healthy diet – Remember the age-old saying, "an apple a day keeps the doctor away?" Eating a well-balanced diet, including foods low in saturated fat, trans fats and high in fiber can help patients lower their risk. Try consuming at least five servings of fruits and vegetables daily. Also, start reducing your salt intake, which can help lower your blood pressure. Interested in a new diet? Check out the Mediterranean diet – it includes healthy, colorful foods and fibers.
Move those muscles – Regular physical activity may help people maintain a healthy weight and lower cholesterol and blood pressure levels. According to the Surgeon General, adults should engage in moderate-intensity exercise for two hours and 30 minutes every week. Trying to avoid the gym? Activities such as gardening, swimming, bicycling and walking around your neighborhood are also good options to incorporate into your daily routine.
Eliminate bad habits – Smoking cigarettes significantly increases your risk for heart disease. Even secondhand smoke can be hazardous to your health. If you are a smoker, talk to your physician about quitting and come up with a plan that works for you.
Keep your blood pressure in check – High blood pressure often has no warning signs or symptoms but increases the risk for heart disease – so it's important to have yours checked, especially if there is a family history of high blood pressure.
"By taking these simple steps, you have the ability to greatly reduce or prevent the risk of heart disease and other cardiovascular diseases," says Dr. Michael Cobble, director of Canyons Medical Center in Salt Lake City, Utah. "As a first step, ask your doctor about comprehensive lipid testing, such as the VAP+ Lipid Panel(R), to get an accurate understanding of your risk. It's important to remember that CHD and other cardiovascular diseases are preventable if you take precautionary actions and begin practicing healthier lifestyle habits."
Don't wait until it's too late – determine your risk for heart disease today. For more information on the VAP + Lipid Panel(R), recently featured on MensJournal.com, visit www.Atherotech.com.