How to recognize the signs of elder financial abuse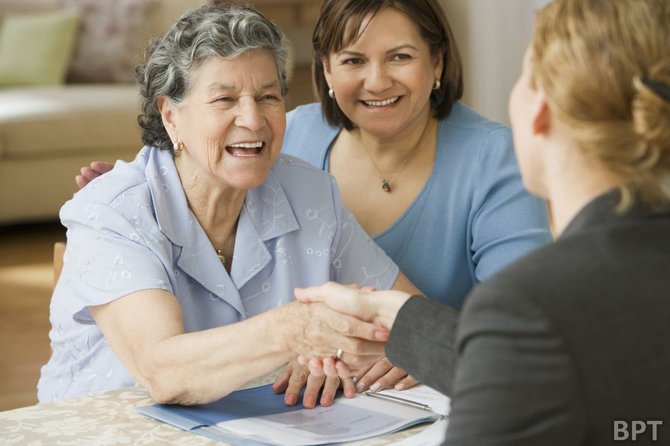 The annual financial loss for victims of elder abuse was estimated at $2.9 billion in 2010, up 12 percent over 2008, according to an analysis conducted by the MetLife Mature Market Institute and Virginia Tech in consultation with the National Committee for the Prevention of Elder Abuse. From email phishing, to phone scams, to regular mail fraud, there are now myriad ways for thieves to prey on the elderly. There are even cases of identity theft scammers setting up fake Medicare mail promising cheaper insurance, cheaper pills, and cheaper services in return for your Medicare number.
Scams like this can happen anywhere and at any time. Take for example a recent senior Bank of America customer who went to her local branch and requested a substantial wire transfer from her account. The transaction was not an ordinary request for this customer, which immediately alerted the associate that something was not right and to involve the security team.
Despite the customer's initial confusion and frustration, the team continued to ask open-ended questions and learned that the customer had been told she had won a fake popular subscription-based sweepstakes and needed to wire the taxes before she could receive her prize. Luckily, they were able to protect the customer and her assets from any losses and brought in the police to investigate.
"Unfortunately, cases like this are not unique," says Anjali Besley, Banking Center Channel Southeast Region executive for Bank of America. "Our banking center teammates work to build strong relationships with their customers and are trained to help identify signs of fraud and how to handle. One of the tricks is to separate the at-risk customer from whomever they may be with to avoid conflict, resolve issues and ensure the financial safety of our customers."
If you are elderly or the relative or caregiver of a senior citizen, here are a few tips to prevent financial abuse and potential warning signs to look for:
Mail fraud, which includes email, is one of the oldest tricks in the book. Be skeptical of offers that seem "too good to be true" – especially if they ask for money up front, or your passwords/PIN numbers. This is a clear sign to stay away.

Never share your password or PIN numbers. If you have trouble remembering your password or PIN numbers, keep them in secure places, such as a lock-box in your home or a safety box at your local bank. Remember, bank employees will never ask for them. Another option is to keep them with a close, trusted family member.

Don't share financial information with anyone you don't know – especially over the phone. Just like offers that seem too good to be true over email or regular mail, the same goes for phone calls.

Check your bank statements regularly and set up alerts to inform you of changes to your account. Watch for sudden or unusual changes in banking practices such as large or unexplained withdrawals, new signers added to accounts, and confusion over account balances or activity. Call the bank immediately if you don't recognize a charge, transfer or change.

Set up direct deposit and automatic bill pay through your bank's online banking services, including your social security payment.

Shred personal documents at regular intervals throughout the year. Safely store bills and personal notes you need and shred the rest.
Many banks around the country are now implementing procedures to help associates quickly identify and report suspected elder financial abuse, including the ability for banking center personnel to file suspected financial abuse reports. These processes enable associates to recognize, escalate and debate ways to best protect customers. But taking steps to educate and protect yourself as well as recognizing the warning signs of elder financial abuse are ultimately the best ways to thwart theft.
If you or someone you know may be threatened by elder financial abuse, call the National Center on Elder Abuse at 855-500-3537 and explain your situation.