From Vine to Bottle: Making the most of the harvest season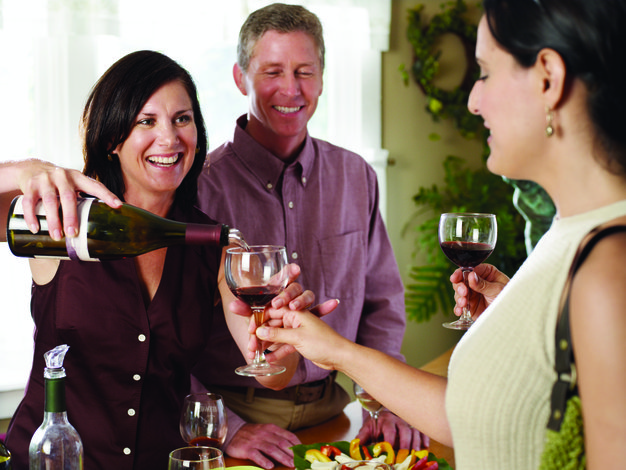 (Family Features) Wine is the perfect complement to any occasion, whether celebrating with friends or enjoying your favorite meal. With the grape harvest kicking off, now is the perfect time to learn more about the winemaking process to deepen your enjoyment of this beverage. Here are three ways to get the most out of this exciting season.
Train your senses
Wine tasting notes often include descriptions of aromas and flavors, including many fruits and baking spices. Train your nose and your palate by heading to the grocery store or farmers market. Pick up a variety of fruits, vegetables, herbs and spices, and then start sniffing and tasting. You'll soon discover green apple and yellow apple have different scents and flavors, and you'll start to recognize the distinctions between cinnamon and clove. Then open a bottle of wine and see if you can pick out those sensory characteristics.
Explore new wines
Gathering friends for an evening of wine tasting is a great way to discover new favorites. Structure your party by asking each person to bring a bottle of the same varietal, like chardonnay or pinot noir, so you can taste the varied expressions of the same grape. Or, ask everyone to bring a different varietal so you can compare and contrast the wines.
Join the winemaking journey
Get a peek behind the scenes of an artisan winery with Virtual Vintner, a new program from La Crema. A family-run business with over 30 years of experience, La Crema is inviting fans to help create a new wine this fall through a "choose-your-adventure" program. Along with the help of winemaker Elizabeth Grant-Douglas, some of the steps involved in this fun and educational journey include:
• Choosing a varietal
• Deciding between appellations, vineyards and barrel treatments
• Choosing a name and design for the bottle's label
Videos, quizzes and winemaking tutorials will help casual wine drinkers and sophisticated enthusiasts alike feel like winemaking experts. It's an unprecedented opportunity to learn directly from the winemaking team and impact the final wine. To sign up for the Virtual Vintner Experience, visit www.vv.lacrema.com.