The key to an easy, stress-free and great Thanksgiving: a to-go feast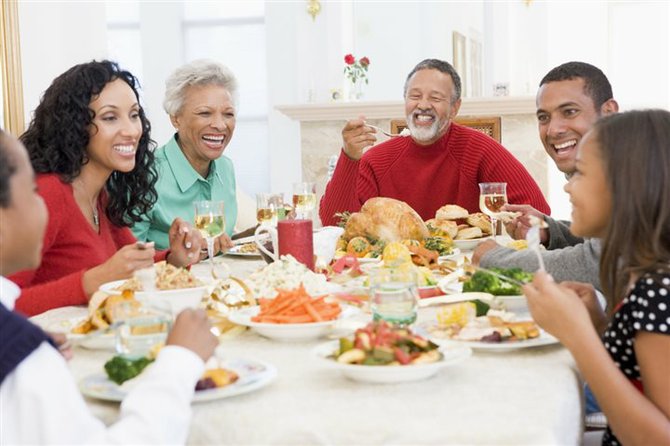 (BPT) - More than half of all Americans will feast on takeout this Thanksgiving, according to the National Restaurant Association. It's easy to guess why. All the things we love about takeout – such as convenience and time-savings – are doubly valuable during the busy holiday season.
Holiday takeout can be a time-saving, fuss-free and low-labor way to have a great meal without spending a lot of time in the kitchen. Less time preparing a meal and cleaning up afterward means more time to spend with loved ones so you can do the things you enjoy during the holidays. Still, holiday takeout requires some planning to get it right.
"Thanksgiving is a busy day for restaurants, too, so it pays to put some thought into your holiday to-go plans," says Bill Kintzler, chef for Cracker Barrel Old Country Store. "In fact, Thanksgiving is the busiest day of the year for our restaurants. We expect we'll serve about 1.4 million meals over the nine day Thanksgiving holiday season."
Kintzler offers some advice to ensure your holiday takeout is a success:
Place your order on time. Call at the last minute and the restaurant may no longer have availability – and you may find yourself preparing your own holiday meal. Cracker Barrel advises customers to order at least 24 hours before the holiday.

Calculate how much food you'll need for the number of guests you anticipate – and don't forget to allow extra for leftovers. Generally, you should allow a pound of turkey per adult guest, a few ounces of side dishes per guest, and at least one slice of pie (about a 3-inch wedge) per guest. Ask the restaurant how many guests their takeout meal should serve, and request information on portion sizes.

Get a clear list of what's included in your order, and find out if substitutions are allowed. For example, if your family loves turkey but doesn't eat as much stuffing, will the restaurant allow you to order additional meat and gravy and cut back on other trimmings? Will the order include entree, sides and bread? Cracker Barrel's Thanksgiving To-Go meal includes turkey breast, cornbread dressing, gravy, sugar-cured ham, cranberry relish, and a choice of sides and biscuits, corn muffins or a sourdough loaf.

Confirm your order a day or two before the holiday – especially if you've placed it well in advance. Some restaurants may offer email or text-message confirmations, but you should also be able to call and quickly confirm the order with the restaurant.

Order from established restaurants and/or caterers that have a track record of providing good food and service. Getting your takeout meal from a restaurant where you've already dined and had a good experience can help you be more confident that you'll get a great meal.

Ask the restaurant for detailed reheating instructions and follow them to ensure the best results.

Don't forget that you can always personalize your takeout meal by adding one or two side dishes of your own, as well as appetizers or a traditional family dessert.