Fresh fall hairstyles that take just minutes to create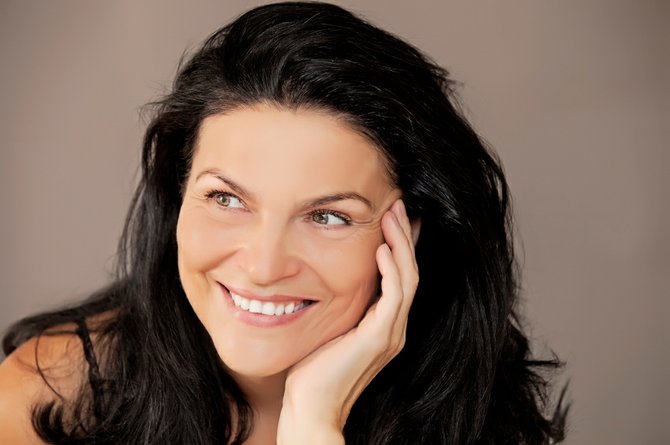 (BPT) - Whether you're a student or a busy mom, the morning routine goes into high gear once school starts again. Fitting in all the to-do's without compromising style before rushing out the door can be a challenge, which is why a few tips and tricks from the experts can help ensure you look fabulous within minutes.
One of the best ways to shave minutes off your morning and define your look? Your hairstyle.
"Let's be honest, none of us want to spend longer than we need to on our hair in the morning, especially when that means we can sneak in a few more snooze sessions," says celebrity hairstylist and member of the EcoTools Beauty Team, Christine Symonds. "Little embellishments can turn the easiest style into something really special."
Symonds shares her best tips and tricks for quickly turning an average hairstyle into an A+ look.
Creative accessories: Metal-head look
"Bobby pins are one of my favorite tools," says Symonds. "They can hide flaws or create flawless and effortless style."
Get creative with these little life savers and turn them into a work of art. Paint bobby pins with nail polish and let them dry. Match to your outfit or lipstick and pick a bold color that will stand out against your hair to make this style look intentional and add dimension. Brush hair out for a perfectly smooth finish and then pin away. Try creating a geometric shape to fasten pieces of hair together for a unique up-do, or pin your hair to the side with a colorful cluster.
Add flare: Braided ribbon look
"Whether it's a braid or a bun, add some color and texture by using a ribbon, some lace, a silk scarf, or colorful string," says Symonds.
To achieve this look, prep hair with a texturizing salt spray and rough dry with a blow dryer. Try using the EcoTools Full Volume Styler hair brush with a unique EcoVent System(R) that dries hair 20 percent faster, not only cutting down on prep time, but heat damage as well. Use the brush to create volume around the face and smooth any unruly cowlicks. Next, attach your ribbon or other material, to a clear rubber band and wrap it around a small piece of hair at the base of your neck that will be under the braid. Braid hair in the desired direction, grabbing the fabric along with the sections and then securing at the end.
Twist and go: Rolled pony look
"If braiding isn't a skill on your resume, a twisting technique is super simple and can create a polished look in seconds," says Symonds.
Try a new twist on an old classic with a rolled ponytail that can be worn several ways. This is a great option for second or third-day hair. Start by wetting hair with a salt spray and rough dry for texture. Use the EcoTools Quick Volume Styler hair brush, which is made from cruelty-free synthetic boar's hair bristles that evenly distribute hairs' natural moisturizers. Blow out just the top section for volume and smoothness. Fasten a ponytail two inches below the neck then roll it up towards the back of the head and pass through the middle of the hair. Repeat two to three times and loosen the twist with your fingers to create an undone look.
Insider tip:
Here's how to make a texturizing salt spray right at home:
Pour warm water from sink into an empty spray bottle.

Dispense a good amount of fine-grained sea salt into the bottle. The ratio should be approximately 1/4 salt and 3/4 water (the more texture you want, the more salt you should add).

Put in a few drops of your favorite aromatic oil such as lavender, coconut or vanilla.

Shake well before each use.


For more style inspiration, visit www.ecotools.com.