Food and Me
Sharing Stories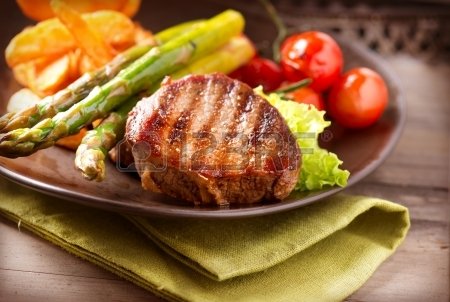 Food and Me
We ate well. Dad was a food chemist and knew the number of rodent droppings per million allowed in hot dogs. We did not eat hot dogs.
The neighborhood butcher knew Mother well. And on Fridays, when our friends were eating pancakes or another meatless meal, we were enjoying a "nice piece of fish" from Sandy's Fish Market in Seattle.
Eating well was a sign that life was good. We did not drink powdered milk; we had our share of home-baked desserts; and on Christmas morning, we had steak for breakfast. That tradition began during World War II when certain foods were rationed. One Christmas Eve, Mother, being unable to buy bacon, bought steak. Thus began the tradition.
However, talking about "what" food we ate is only half the story. "When" we enjoyed food is far more telling. Food was central to family celebrations as I think it is for many. We gathered at table to celebrate holidays, children being admitted to college, grandchildren becoming engaged, and any announcement of a new addition to the family.
Food was part of sad times too. One of my clearest memories is an image of my dad, wearing his white apron, standing at the stove turning out one breakfast after another for the many friends and family crowded into our house following his father's funeral.

But everyday meals were the best, simple food made with care and served with conversation and good humor. No one wanted to leave the table. We still don't.
Colleen Wartelle
Colleen Wartelle is a newly retired Washington resident who did plenty of writing for her job and created this fun piece in response to a writing exercise for the online Write about Your Life class with me, (Ariele Huff).
SHARING STORIES is a weekly column for and about the 50 plus crowd living in the Puget Sound region. Send your stories and photos to ariele@comcast.net. Tell local or personal stories; discuss concerns around aging and other issues; share solutions, good luck, and reasons to celebrate; poems are fine too. Pieces may be edited or excerpted. We reserve the right to select among pieces. Photos are always a plus and a one-sentence bio is requested (where you live, maybe age or career, retired status, etc.).
SHARING STORIES is featured on www.northwestprimetime.com, the website for Northwest Prime Time, a monthly publication for baby boomers, seniors, retirees, and those contemplating retirement. The newspaper can be found in the greater Seattle area and other Puget Sound locations. For more information, call 206-824-8600 or visit www.northwestprimetime.com. To find other SHARING STORIES articles on this website type "sharing stories" in the search function above.
Editor's Picks