You'll fall hard for this Texas burg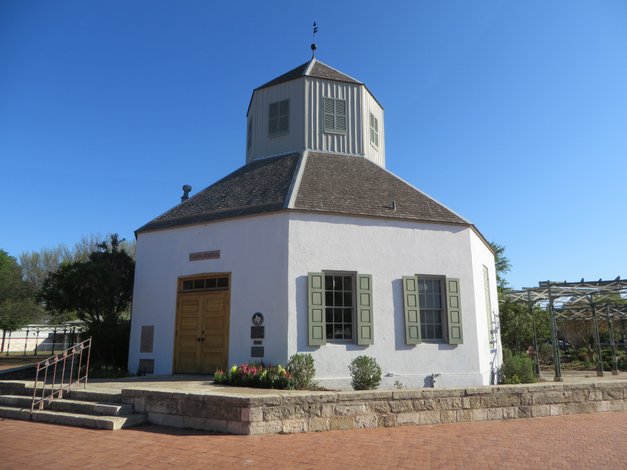 It doesn't take long to realize that there's something special about Fredericksburg. For a small Texas Hill Country town, its attractions are numerous and noteworthy. Visitors have long been attracted to the area due to its picturesque scenery, deep historical roots, outdoor recreation opportunities, eclectic shops, colorful cultural vibe, great food and prolific wine scene. And then, there's the people. You won't find friendlier or more hospitable folks who truly "walk the talk" when it comes to putting out the Willkommen mat to their town. They've even named all of the streets crossing Main to the east so that their first letters spell out "All Welcome," while those to the west spell out, "Come Back." Once you've experienced Fredericksburg, it's easy to understand why visitors return year after year, never tiring of the town's sweet charm and ambiance.
I fell hard for this Texas burg, as it cast its spell on me from the start. Being a history buff, I was immediately enamored with the town's past. Fredericksburg, which was named after Prince Frederick of Prussia, was founded in 1846 by 120 German immigrants who made the long and dangerous journey from Germany to Central Texas in search of a better life for themselves and their children. They were determined to create a new home in a new world, one that was free of religious and political oppression. Among its many distinctions, Fredericksburg is the home of Texas German, a dialect spoken by the first generations of German settlers who initially refused to learn English.
During the early years, some 5,000 colonists from Germany landed at the Texas port of Indianola. Many never made it to their final destination due to sickness and lack of food. Those that arrived suffered innumerable hardships and their future was anything but certain. In time, however, the colony began to prosper. Today, Fredericksburg is a thriving mecca where the people continue to celebrate their unique community, while striving to preserve the culture and values that sustained them over the years.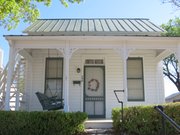 History is alive and well in this town, with its century-old native limestone homes and stone commercial buildings that line the streets. There are over 700 historically significant structures, ranging from log cabins to rock homes and craftsmen cottages. Of particular note are the quaint Sunday Houses, which were built by the German settlers who lived in distant rural areas. They used these homes on the weekends when they came to town to trade or attend church. A typical Sunday House had one room with a lean-to kitchen and a half story above, which was reached by outside stairs or ladder.
In the heart of town is the Marktplatz, the hub of festival activity in the community. At its center is the Vereins Kirche Museum, which stands as a tribute to the courage and vision of Fredericksburg's founders. It was the first public building and served as a church, schoolhouse and town hall, and although the original was demolished in 1896, a new structure was later erected at the site. The museum is a much-loved symbol of German heritage and contains exhibits that introduce visitors to the stories of Fredericksburg's beginnings. Also of interest is the Fredericksburg Maibaum, a German Maypole that is used as a framework for symbols of a village's history. On it are symbols of the town's significant events such as the arrival of the pioneers via ship and oxcart and the peace negotiations between the Comanche and German settlers. There are also pictures of the various animals and agricultural crops that contribute so abundantly to the local economy.