Smoothie Meals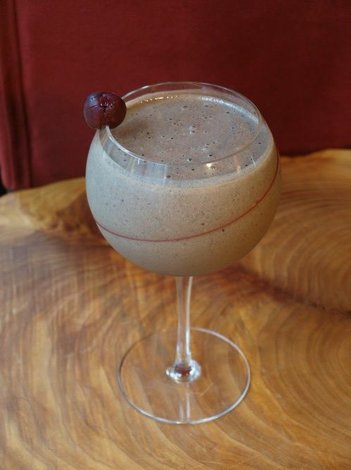 Now that sunny days are on the horizon, pull out that blender for a cool and fruity afternoon treat. Smoothies can be more than sweet indulgences, however: A well-planned smoothie can become an energizing meal for any time of day.
Smoothies are the perfect way to incorporate more vitamins and minerals from colorful fruits and vegetables into your diet. You can even add a handful of leafy greens like kale, spinach or chard to your fruit smoothie without changing the taste. If you find fiber-rich greens hard to chew, you'll be pleasantly surprised as you drink 2-3 of your daily vegetable servings in just one glass!
Don't find smoothies filling enough for a meal replacement? Perhaps your smoothie is lacking fat and protein for the long afternoon. Smoothies that include a variety of food groups in addition to fruit help to keep you satisfied throughout the day.
Smoothies are endlessly adaptable, so pick and choose from the ideas below to find your favorite flavor! Approximate amounts of each component are listed for a 4+ cup smoothie that will last 2-3 meals (store leftover smoothie in the fridge). Notice your own hunger: light eaters might be satisfied with a single cup of smoothie, while others will want 16 to 24 ounces to stay full.
Liquid (2 cups)
Liquid is easy to adjust for the consistency you like. Be careful of fruit juice if you are controlling your blood sugar: Fruit juice can contain up to 40 grams of carbohydrate in a single cup. To reduce sugar and increase protein in your smoothie, try plain yogurt, milk or soy milk as a base.
• Yogurt or probiotic drinks such as kefir
• Dairy, soy, hemp, almond, coconut, hazelnut, oat or rice milk
• Coconut water
• Fruit or vegetable juices
• Iced tea infusions
• Filtered water
Fruit (1 cup)
Colorful fruits provide a burst of sweetness to summer smoothies, as well as antioxidants and vitamins. If you are watching your blood sugar, choose lower-sugar fruits like cranberries, black currants or Meyer lemons. High-fiber berries like blackberries, raspberries or blueberries are another good choice. Try fresh or frozen:
• Berries
• Cherries
• Bananas
• Apples and pears
• Peaches
• Plums
• Citrus fruit
• Tropical treats like papaya, mango, pineapple
Vegetables (start with 1 cup packed leaves or ½ cup frozen or pureed)
Incorporating nutrient-rich vegetables into your smoothie will ensure that you are enjoying a healthy meal, rather than just a dessert. Greens like rainbow chard, kale and spinach are a must, and work fresh or frozen. Romaine or red leaf lettuce can also disappear into a smoothie, as can diced cucumber and shredded beets, carrots or zucchini. Cooked pumpkin, sweet potato, or winter squash add rich flavor and vision-supporting carotenoids.
Protein (1/2 cup)
Including protein in smoothies increases satisfaction and stabilizes blood sugar. Protein powders such as whey, hemp, pea and rice are an easy way to add extra protein, but for a whole foods smoothie consider these delicious additions also: