Covered Calls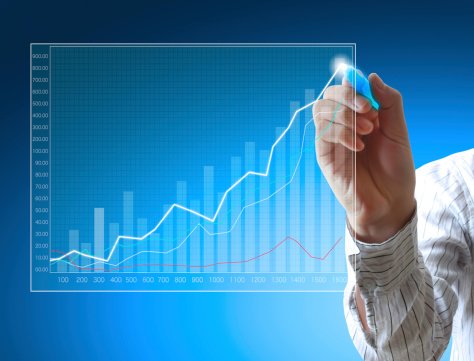 The strategy I'm writing about today is one of my favorite, guaranteed moneymakers. These are trades we can all easily make, requiring no capital outlay and guaranteed to make a profit or you don't make them. What's the catch? We might occasionally find ourselves lamenting how much more money we might have made.
Experienced investors have likely figured out that I'm talking about a stock option called a "covered call." Buying options is for speculators, and that's not what I'm talking about today. I want to show you the one and only option trade that meets my stringent criteria for comfort.
Covered calls:
-Are easily understood;
-Are easy to implement;
-Require no market timing to make your predetermined profit; and
-Require minimal time for investors to manage.
In addition, you can calculate your profit clearly at the time of the trade (if there's no hefty gain, you pass on it); the risks are financially and emotionally manageable; and the upside potential is excellent with covered calls. Let's begin with the boilerplate stuff first before we discuss strategy.
There's an options market that allows people to buy and sell options on stocks. Speculators have made millions of dollars trading options without owning a single share of stock. That's the wrong place to be with your retirement nest egg. I'm going to show you how an average investor with an online brokerage account can supplement his income in a safe, easy, responsible, and conservative manner.
Let's start with a basic premise: money is consistently made on the sell side of the transaction. Selling one type of option is the only strategy that will meet our stringent criteria.
Before we proceed, here's a need-to-know glossary for covered calls:
Stock option. An option is a right that can be bought and sold. There are markets for trading options in an orderly manner. Two transactions may occur between the buyer and seller. The first is the transaction when the right (option) is sold. The second transaction is "optional" and at the discretion of the buyer. If the buyer exercises his right (option), the seller is required to complete an agreed-upon stock transaction. Today we're focusing on covered call options.
Covered Calls. When you sell a covered call, the buyer purchases the right to buy a certain number of shares of stock which you own, at an agreed upon (strike) price, at any time before the option expires (known as the expiration date). The option buyer is not obligated to buy your stock; he has the right to do so. You're obligated to sell the stock if the buyer exercises the option. The term for this is your stock gets "called away." Regardless, you keep the money you were paid when you sold your option.
There are four elements to an option transaction:
the price of the option in the market (what you can buy or sell it for);
the number of contracts (each contract is 100 shares);
the price of the underlying stock (referred to as strike price); and
the expiration date.