Energize Your Mornings with a Power-Packed Breakfast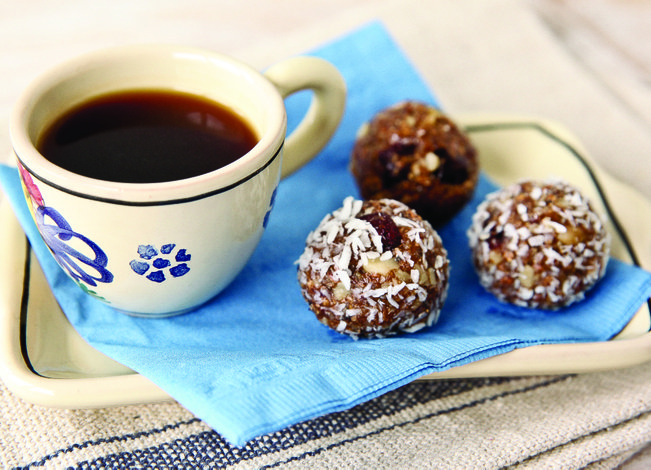 (Family Features) Whether eating together as a family, or enjoying breakfast on-the-go, it's easy to boost the nutritional value of morning meals by incorporating foods with whole grain, protein and fiber.
Fueling your body and refreshing your brain, a breakfast packed with these nutrients makes for a productive and efficient day. So jump-start your day with a nutritious breakfast that will provide lasting energy and help keep you satisfied. The benefits really stack up — from lower levels of stress and fatigue, to helping you maintain a healthy weight.
Fuel up the family
Make breakfast a priority by stocking up on nutritious foods the whole family will enjoy, such as the new Honey Bunches of Oats Morning Energy cereal. Each serving is loaded with whole grain, 6 grams of protein and 5 grams of fiber, giving you the energy to help get you going and keep you going!
Make time for it
While many believe their lives are simply too busy to include energy-boosting meals in their day, there are easy ways to work it into your hectic routine. Need an on-the-go breakfast? This recipe for Morning Energy Mocha Balls features Honey Bunches of Oats Morning Energy Chocolatey Almond Crunch cereal. It is an easy no-bake option and you can whip up a big batch to last you through the week. In the morning, just throw a few Mocha Balls in a baggy and enjoy these bite-sized breakfast treats wherever your morning takes you. Smoothies are also a breakfast favorite, perfect for blending, grabbing and getting you on your way. Fill up your favorite to-go cup with this Mixed Berry Smoothie to enjoy on your way to work or school. Or, gather the family together and warm up your weekend morning routine with this delicious recipe for Cinnamon Breakfast Squares with Yogurt and Berries.
For more information, visit: www.honeybunchesofoats.com or on Facebook: www.facebook.com/honeybunchesofoats and Twitter: www.twitter.com/HBOats.
Little Ways to Start Your Day
Beyond a balanced breakfast, there are other ways to start your morning off right. Try these tips to put some pep in your step and begin your day energized and prepared for whatever comes:
• Hydrate: Replenish your body with a generous glass of water. This small action will provide your body with the hydration it needs.
• Move around: If you don't have time to start your day at the gym, work in a ten-minute walk around the neighborhood. Just a few minutes of moving will get your blood pumping and help you start your day off on the right foot.
• Make a plan: Do you have anything you would like to accomplish today? Set yourself up for success by writing down all the things you would like to complete for the day.
Morning Energy Mocha Balls
Prep Time: 15 minutes
Total Time: 1 hour 15 minutes
Makes: 20 balls
1 1/4 cups Honey Bunches of Oats Morning Energy Chocolatey Almond Crunch cereal
1/2 cup walnut halves
1 teaspoon chia seeds
1 teaspoon flax seeds
1 teaspoon sesame seeds