Estate Planning is About People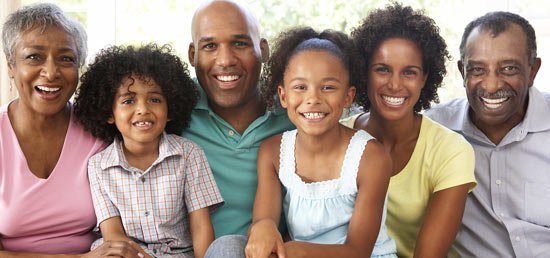 Most people think that estate planning is only for the wealthy. You may be thinking to yourself that because your estate is well below the $2 million Washington estate tax exemption, you don't need an estate plan. But estate planning isn't just about deciding who will receive your assets, it is about taking care of the ones you love.
Basic Planning
A Last Will and Testament governs the disposition of your probate assets. Probate assets include any assets that are titled in your name alone or as tenants-in-common. Typical non-probate assets are retirement accounts (401(k) plans and IRAs), and life insurance, which pass to a beneficiary that you have designated with the custodian. Other non-probate assets include joint bank accounts with rights of survivorship, real estate held in joint tenancy, assets held in trust, and assets subject to a community property agreement. These non-probate assets pass outside of probate proceedings and are generally not governed by a will. All other property is disposed of by will.
In your will, you may give assets to any person, trust, or charitable organization you choose. You may also name a personal representative (also called an "executor") who will pay your debts and distribute your assets pursuant to the terms of your will as part of the probate process. The personal representative is given authority by the court to "step into your shoes" to wrap up all of your financial matters. If you do not nominate a personal representative, anyone with an interest in your estate – even a creditor – could petition to administer your estate.
Once you have executed your will, it is important to update all of your beneficiary designations for your non-probate assets. For example, if you have a son and a daughter and you want to provide for both equally under your will, but most of your assets are held in a retirement account that names your son as the beneficiary, the retirement account will pass only your son as the primary beneficiary of the account. It is immaterial what your will states because the beneficiary designation controls the disposition of your retirement account. This could lead to the unintentional disinheritance of your daughter. Therefore, you should take careful consideration to coordinate your will with your beneficiary designations. Just as it is important to review your will every couple of years to make sure it is consistent with your wishes, you should review the beneficiary designations of your non-probate assets.
Incapacity
Another aspect to be planned for is potential incapacity. This is very important because it affects you and your life while you are still living. If you become incapacitated, who will pay your bills? Who will talk to your doctors for you? Who will care for your minor children? Who will handle your tasks of daily living if you are unable to? In Washington an individual, called a "principal," may appoint another person to act on his or her behalf in the event of incapacity. That person is known as the principal's "agent." An agent has a fiduciary duty to act in the best interest and according to the wishes of the principal with respect to the principal's property and person. A Durable Power of Attorney allows an agent you name to manage your financial assets and property. It is used frequently to avoid the cumbersome process of a court-supervised guardianship which would be required to allow another person to handle your property and affairs if you were incapacitated. It makes things much simpler and less expensive for your loved ones to meet their responsibility to help you. A Durable Power of Attorney also allows you to name a guardian for your minor children in the event you are unable to care for them.

In addition to appointing someone to handle your finances, you can name another individual, known as your "health care agent," to make health care decisions on your behalf. This person will be able to access your health care records and talk to your physicians in order to assure your preferences about health care are followed. Your health care agent has the authority to enforce or interpret your health care directive and make medical decisions for you when you are unable to do so. Your Durable Power of Attorney can include your healthcare directive or directive to physicians which is designed to advise your physician and your health care agent of your wishes with respect to terminating or withholding life-sustaining treatment, artificial food and hydration and concerning pain management.



Estate planning really isn't all about taxes and wealth, it's about people.

[Anna M. Cashman and Tiffany R. Gorton are attorneys at Kutscher Hereford Bertram Burkart PLLC in Seattle and members of the Estate Planning Council of Seattle.]