5 Women Who Made Me Rich and What They Can Teach You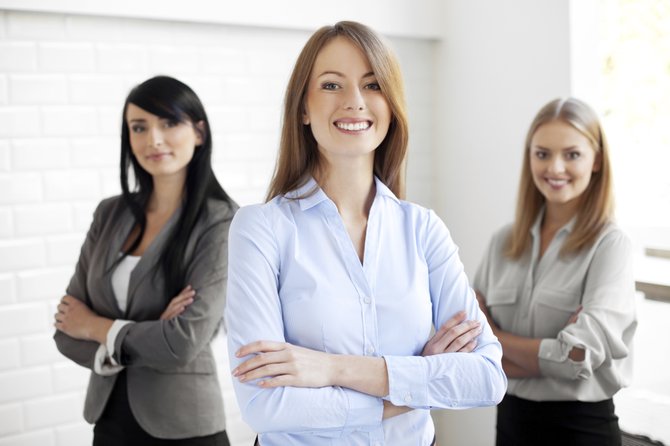 My grandmother refused to share the heart-wrenching details until I was in the Marine Corps. I'd heard bits and pieces about my ne'er-do-well father but didn't fully grasp the devastation he'd left behind until Grandmother spilled the story with tears in her eyes:
Your father never worked. After you were born he stole all the money in the house, vanished, and was never seen again. Fortunately your mother had gone back to work earning $8 per week.
However, one of the worst parts was: the store repossessed your baby carriage because your father stole the money your mother had saved to pay it off.
This was 1940, and Mom didn't have the career options women have today. We lived with Grandmother and two unmarried aunts (both born before 1900), and together they raised me. Grandmother assumed the traditional mother role, while my mom and aunts worked so we could all survive.
While Mom eventually remarried, for 16 of the 18 years I lived at home, it was just four women and me. I wouldn't bond with my stepfather—a true stand-up guy—until years later.
You'd think the importance of women's financial independence would be a no-brainer for me. But, as my ex-wife and oldest daughter, Dawn, would say, "You meant well, but you were a slow learner."
When Dawn was close to age 30, she was a vice president at a major bank and managed 200 employees. The women's movement had blossomed by then, and more and more women were popping up in the sales training courses I taught at the time. When Dawn and I talked this over she made it clear that what I'd learned about women, work, and money from the formidable ladies who raised me was obsolete. She ended our conversation with, "Dad, you just don't get it."
Years later I asked Dawn if I finally "got it." She grinned and said, "You're doing better!" I never had the courage to ask again.
A Divorce Gone Right
Two of the most important people in my life are my wife Jo and my ex-wife, Sonja—two wonderful ladies. Sonja and I married as teenagers and stayed together for 26 years raising three children. Sad to say, we spent the last ten years of our marriage seeing counselors, trying our best to make it work. During a particularly difficult session, Sonja unloaded on me about all the things she was unhappy with. She came at me with both barrels.
Afterward I felt terrible that I'd unwittingly done so many things that hurt her and never knew it. Finally I asked, "My gosh, if you felt that way, why didn't you just leave?"
She looked at me, astonished, like I had just asked the dumbest question on Earth. "I was married with three small children, hadn't worked in almost ten years, and my parents and grandparents were dead. I was trapped. I had no place to go!" I was shocked, devastated, and speechless.
Ultimately, we designed our own divorce agreement, took it to an attorney, and said, "Make it legal." In her late 40s then, Sonja immediately started college and forged her own path. She had volunteered at the library when our children were small and loved it. She earned her degree in library sciences and worked at the library until she retired. We are still friends and want the best for each other.