Share Your Health History
Start a New Tradition at Your Family Reunion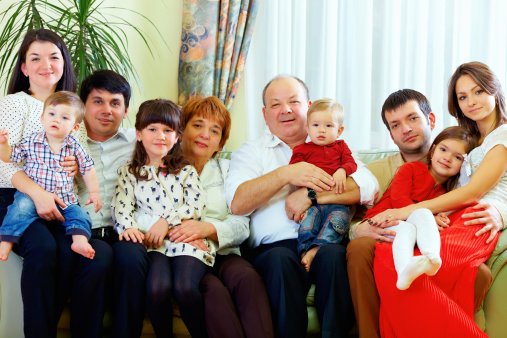 (Family Features) Family reunions are a great opportunity to reconnect and turn relationships into strong, eternal ties. This year, try starting a new tradition — share your health history with your family.
Passing down family health history can be as important as sharing that heirloom recipe your great grandmother shared with your grandmother. Many health conditions run in the family, so knowing the health history can help you or your loved ones take the right steps to stay well and get tested if you or they are at risk. Sharing a health history means having a conversation about your health conditions or those experienced by another family member. These conversations can transform a simple update about a loved one's wellbeing into a piece of prevention.
Why is sharing a health history important?
Though marked with stories and laughter, family reunions are also a perfect time to talk about important matters that affect the health of your family members. As the number of those with common ailments such as obesity, heart disease and cancer continues to rise, other major conditions should not be overlooked, especially kidney disease.
According to the U.S. Renal Data System, nearly one in six African American adults (or 6.2 million) has signs of kidney disease. There are usually no symptoms for early kidney disease, which is why it is sometimes called a "silent disease." The two primary causes of kidney disease are diabetes and high blood pressure.
The National Kidney Disease Education Program (NKDEP) is encouraging relatives at family reunions to talk about the connection between diabetes, high blood pressure and kidney disease. The Program's Family Reunion Health Guide can help you plan large group or one-on-one conversations about kidney disease. You do not need to be a healthcare professional or expert to start these important conversations — the guide has everything you need. To download or order a free copy, visit http://nkdep.nih.gov/get-involved/talk-with-family.shtml?ref=MAT.
Five tips for starting the conversation
Talking about health history at family reunions can be challenging. Having a strategy for difficult conversations can help guide the discussion and make it a meaningful and productive experience. Here are some tips for getting a one-on-one conversation started at your next family reunion:
Ask permission to have the conversation and try to choose a convenient time and comfortable environment. Look for a quiet, private place that is free from distractions.

Acknowledge that it is not always easy to face personal health problems. Try to be supportive and listen to their concerns.

Include personal stories in your health discussion. Try sharing your story on how you manage diabetes or high blood pressure to help put them at ease.

Offer to go with family members to their health care provider and encourage them to bring information about kidney disease, diabetes and high blood pressure to appointments.

Follow up with family members in ways that work for them. Some relatives may prefer a phone call to an email or text message.
Make the kidney connection with a loved one and start a new, healthy tradition at your next family reunion. For more information, visit https://www.facebook.com/MaketheKidneyConnection.