Rock Concerts, and How to Find On-Sale Stocks to Fuel a Rock-Star Retirement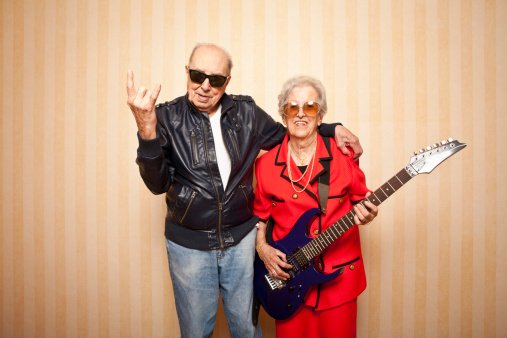 Have you ever wondered what really happens behind the scenes at a rock concert? My good friend Stew is a top audio engineer—you know, the guy who wears thousand-dollar headphones and stands below the stage manning dials at rock concerts the world over. I shadowed him backstage a handful of times, and the scene was not what I thought it would be. Sure, they all dressed the rocker part, but I was blown away by everyone's professionalism.
Today Chris Wood and I are taking you backstage at a much more conservative venue—but one that could make your retirement a whole lot richer. Chris is the managing senior analyst at Casey Research; his responsibilities include recruiting and training new analysts in "The Casey Way," and heading up research for the entire technology team. He also teams up with our chief analyst Andrey Dashkov and me to manage the Money Forever portfolio.
When I started Miller's Money Forever, I already subscribed to Casey's contrarian mantra: Look where nobody else is looking. The most successful investors take invaluable nuggets of information uncovered by world-class analysts and watch their investments grow long before the mainstream catches on. This is the game for my colleagues on the metals and mining, energy, and technology teams, as well as my own squad.
When we applied this philosophy to a highly diversified, high-yield portfolio designed to enrich retirees and conservative investors alike—all while guarding their nest eggs against catastrophic loss and the silent killer, inflation—I imagined our portfolio would hold many household names. Turns out, it does: 5 or 6, I'd say, out of our 20 current holdings. Whether we're recommending a company whose products you likely have in your cupboard or an international, high-yield energy play, our approach stays the same.
The take-home message is that this approach works. At our most recent publication date, the stock portion of our portfolio, which is designed to make up 50% of a retirement portfolio under our Bulletproof Income Strategy, showed gains of 23.6%—without taking on more risk than befits a low-stress retirement.
On that note, let's talk to Chris about how we're making that happen and how our method can make your retirement a rich one.
Dennis Miller: Welcome. Thanks for taking the time to chat, Chris. Please tell our readers a bit about your background.
Chris Wood: My pleasure, Dennis. My background is really in valuation. I double majored in economics and finance in college, then spent several years as a commercial appraiser and valuation consultant where I appraised a huge variety of commercial properties and private businesses.
Then I returned to graduate school, and a few months after I received my MBA with a finance concentration, I started at Casey Research.
When I arrived at Casey, the learning curve was much steeper than I'd expected. I mean, I had an MBA and a lot of real-world experience valuing companies. What could I have to learn? Turns out a lot.
For most of my appraisal and business valuation jobs, I'd used discounted cash flow and sales comparison analyses to determine a business' or property's market value. There were subtleties I won't get into here, but the basic idea was to calculate the most probable price at which the subject would trade in a competitive and open market at a given point in time.