Kill Peter Pan: How to Make "Home" Unwelcoming In a World Where 26 Equals 18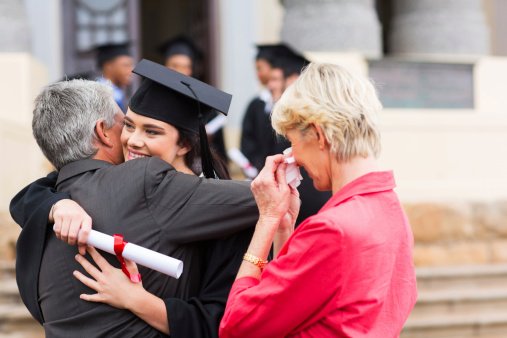 The War Factor and "Kennedy Fathers"
I came of age between the Korean and Vietnam Wars, when society's message was crystal clear: when a young man graduates from high school, he either enrolls in college or joins the military. Any young man who didn't go straight to college felt serious pressure to enlist because Uncle Sam would likely draft him anyway—better to just get it over with. However it happened, the bond between a young man and his childhood home was broken, swiftly and completely.
By the time my peers were 22 or so—graduating from college or leaving the military—they didn't even consider returning "home" an option. And although it's not something I'd encourage today, most women of my generation married and started families soon after high school or college.
Draft deferment was another reason to marry and have kids. Beginning in 1948, various executive orders altered the precise rules on Class III-A paternity deferments, and in 1963 President Kennedy broadened the scope of who could qualify, giving young men another incentive to have children pronto. Enter the "Kennedy father."
By the time my son graduated from high school, a much larger percentage of his classmates went to college. Still, post college, society's expectations remained clear: stand on your own and build your own life.
Making Sure Your Young Adult Emerges on Time
So, what can parents do today to make "home" a lot less welcoming and complete financial independence look like the brass ring it should be? Turns out, quite a bit.
#1—Be honest with yourself. Ask yourself: is my financial assistance helping or hindering my child's emotional and financial growth? Well-meaning, soft-hearted parents can do a lot of harm without realizing it. Who wouldn't enjoy having most all the privileges of adulthood without the responsibilities?
I get it, folks. Most parents don't want their children to struggle like they may have as young adults. But balancing that pull with the understanding that those struggles—and successes—is critical if your child is to emerge an independent adult with a solid self-image.
#2—Set realistic expectations early. Clarifying what you expect of your children financially sooner rather than later helps you and your kids. They need to know when you're cutting the cord so they can prepare (hopefully with your guidance) well in advance. Whether you expect them to handle their own finances step by step or all at once, at 18 or 22, after high school or after graduate school, spell it out.
Moreover, make sure those expectations jive with your retirement plans. If your youngest child won't graduate from high school until you're 63, be honest with everyone about how much you can contribute to higher education.
#3—Mom and Dad must be on the same page. One parent slipping the son or daughter money while the other fumes does little for a marriage or the emotional and financial well-being of the child.
Some years ago a friend of ours was really struggling with her 23-year-old son. After counseling, the soft-hearted parent realized the damage she was doing and sent her son packing. 25 years later, both parents and their son say it was a major milestone in their lives. He finally got a good job, became very responsible, and has raised two wonderful children. Now he's actually thankful for the day both Mom and Dad said, "Enough is enough."