Marci's Medicare Answers - February 2014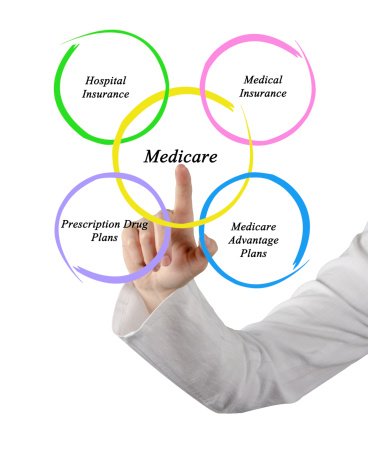 Dear Marci,
I switched to a different Medicare prescription drug plan during the Fall Open Enrollment Period in 2013. Unfortunately, a drug that I had been taking regularly since 2010 will not be covered by my current drug plan. Is there any way I can get my drug covered by my current plan?
—Roscoe
Dear Roscoe,
Yes. If your new Medicare prescription drug plan, also known as a Part D plan, does not cover a drug that you had already been taking, your plan should provide you with a 30-day transition fill at some time during the first 90 days of the year. A transition fill is a one-time, 30-day supply of a Medicare-covered drug that Medicare prescription drug plans must cover when you're in a new plan or when your existing plan changes its coverage. Note that transition fills are not for new prescriptions. In order to get a transition fill, you must have been taking the drug before switching your Part D coverage or before your existing plan changed its drug coverage.
In addition to providing you with the transition fill, Part D plans must also give you a transition notice explaining that you are currently using your transition fill and informing you of your appeal rights. If your drug is covered on your new Part D plan's list of covered drugs (i.e. formulary), but the plan has imposed coverage restrictions on the drug (e.g. step therapy or prior authorization), your plan must give you a 30-day transition fill without restrictions during the first 90 days you are enrolled in the plan.
Note that getting a transition fill is a temporary solution. In order to ensure that you are able to get your drugs throughout the year, you should contact your doctor right away. Ask your doctor if he/she can make an exception request to your plan and formally ask your new plan to cover your drug so that your drug can be covered throughout the year. Also, consider talking to your doctor about switching you to a drug that your plan does cover.
—Marci
Dear Marci,
Friends have told me that Medicare now covers mental health care in the same way that it covers other types of health care. Is this true?
—Suzanne
Dear Suzanne,
Yes. In 2013, Original Medicare, the traditional Medicare program administered by the federal government, covered 65 percent of the cost of the Medicare-approved amount for outpatient mental health visits. In 2013, people with Original Medicare insurance were responsible for the cost of the remaining 35 percent coinsurance if they did not have any sort of Medigap supplemental insurance to pay for that coinsurance.
In 2014, Original Medicare began covering 80 percent of the cost of the Medicare-approved amount for outpatient mental health visits in the same way that it covers 80 percent of the Medicare-approved amount for most outpatient services. Keep in mind, however, that Original Medicare has not changed how it covers inpatient mental health services. If you receive care in a psychiatric hospital, Medicare covers up to 190 days of inpatient care in one lifetime. After you have reached that 190-day limit, Medicare may pay for mental health care at a general hospital. Your inpatient psychiatric hospital costs will be the same as the inpatient hospital costs you pay under Original Medicare Part A, the hospital insurance part of Medicare.