How much will healthcare cost in retirement?
Start planning now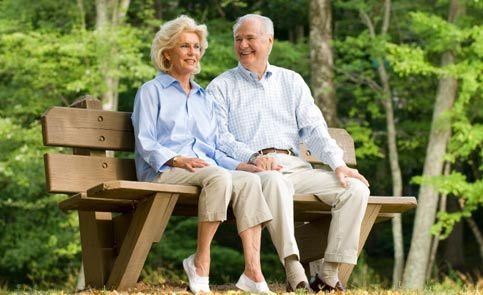 Seattle - Healthcare costs rank as one of a retirees' biggest financial concerns. But the sooner you plan for this cost, the better you'll feel about your retirement security. Keep in mind, too, that the chances of those costs being offset by retiree healthcare insurance grow slimmer each year – as fewer employers extend healthcare benefits to retirees.
One way to manage part of the costs of your retirement healthcare is to effectively use Medicare, the federal government's health insurance plan primarily designed for those ages 65 and over. As long as you've entered the United States legally and have been here for at least five years, you are eligible for Medicare. What's covered under your Medicare plan depends on which of the Medicare "parts" you have. For more information regarding benefits provided by Medicare, visit www.cms.gov.
Getting Medigap insurance is an option for some. Medicare – Part A, Part B or both – doesn't cover the total cost of most medical services or supplies. Given that those out-of-pocket costs could severely affect your lifestyle, you may want to buy a Medigap insurance policy, offered by several health insurers. As its name implies, Medigap insurance policies are literally designed to help bridge the gap between retiree healthcare costs and Medicare benefits. One of the best times to buy a Medigap policy is during the "open enrollment period." That period is generally within the first six months of turning age 65, although its definition differs by state. If you apply within open enrollment, there is no medical underwriting, which means you can't be refused a policy, be forced to wait for your coverage, or even be charged more because of health problems. Although Medigap policies used to cover prescription drugs, no new Medigap policies can cover these costs. You may want to join a Medicare Prescription Drug Plan offered by private companies approved by Medicare.
Long-term care expenses are another major financial burden retirees may face. These types of large expenses could have a significant impact on a retirement portfolio and your ability to create meaningful income for life. Here are six main reasons why you might consider developing a long-term care plan:
Burden: Like most people, you do not want to lose your dignity by becoming a financial, physical or emotional burden on your spouse, family or friends.
Access to Quality Care: You want to be able to choose where you receive long-term care, whether that is at home, in an assisted care facility, or in a nursing home.
Dislike of Being on Government Aid: You don't want to depend on the government and Medicaid for your care.
Asset Protection: You've worked hard to build your assets and don't want them squandered on long-term care costs. You want to help preserve your assets for your own enjoyment or for a surviving spouse, your children and/or grandchildren, or a favorite charity.
Control and Independence: You want to help preserve your financial independence and personal control in the choices you make. You want control over your financial, physical, and emotional well-being.
Peace of Mind: You want to know you have a plan and that you don't have to worry about the consequences of becoming disabled.
If any of these options speak to you, an insurance agent who specializes in these type of insurance options can help.
[Jennifer L. Thomsen, ChFC, CLTC, MBA, is a member of the Estate Planning Council of Seattle and a financial representative with the Seattle Agency that represents MassMutual and other companies.© 2011 Massachusetts Mutual Life Insurance Company, Springfield, MA 01111-0001. All rights reserved. www.massmutual.com. Jennifer Thomsen is a registered representative of and offers securities, investment advisory and financial planning services through MML Investors Services, LLC. Member SIPC. Supervisory Office – 701 Fifth Ave, Ste 4300, Seattle, WA 98104 – 206-628-8800.]