An Apple a Day
Tasty and healthy apple recipes from Northwest Kidney Centers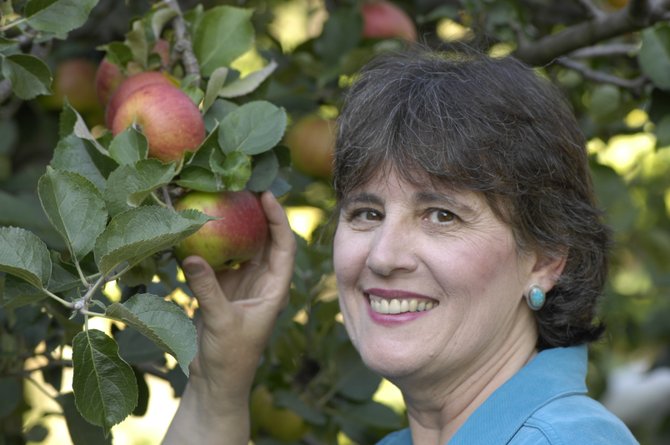 Makes 2 servings.
Nutrition information: Calories: 259, Carbohydrates: 48 g, Protein: 2 g, Sodium: 51 mg
Apple Rice Salad
2 cups cooked brown and/or wild rice, chilled
2 cups chopped apple (about two medium apples)
½ cup thinly sliced celery
2 tablespoons shelled sunflower seeds (unsalted)
2 tablespoons balsamic vinegar
1 tablespoon olive oil
2 teaspoons honey
2 teaspoons brown or Dijon mustard
2 teaspoons finely shredded orange peel
1 garlic clove minced
Combine the chilled rice, apple*, celery and sunflower seeds in a large bowl.
In a small bowl, stir together the remaining ingredients.
Pour over the rice mixture; toss gently to coat.
Serve immediately or cover and keep in the refrigerator up to 24 hours and then serve.
*If you're not serving it immediately, chop and add the apple just before serving so it doesn't turn brown.
Makes 4-6 servings.
Nutrition information: Calories: 188, Carbohydrates: 33 g, Protein: 3 g, Sodium: 63 mg
The recipes in this column are meant for people who want to keep their kidney health by following a low sodium diet. These recipes can also be used by people who have stage 1-3 kidney disease, but they may be too high in phosphorus and potassium for some people with stage 4-5. In most cases, except for dialysis patients, a diet high in potassium is thought to help lower high blood pressure. These recipes are not intended for people on dialysis without the supervision of a registered dietitian.
[Katy G. Wilkens is manager of nutrition and fitness services at Northwest Kidney Centers, a nonprofit provider of life-sustaining dialysis, plus kidney education and research. For more information go to www.nwkidney.org]