Seattle Native Judy Collins
Famed songstress returns to the Northwest for a concert series this month. An upcoming PBS special will broadcast a concert featuring her Irish roots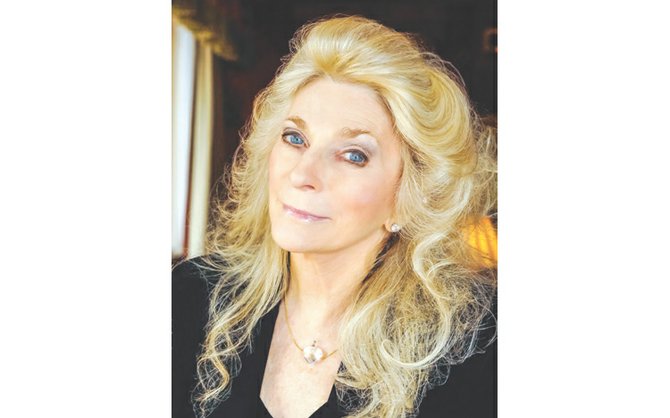 "I was born on May 1, 1939, in Seattle, Washington, the land of crisp apples and rainy days…" writes Judy Collins in her first autobiography, Trust Your Heart (1987).
She was named Judith, but her father usually called her Brighteyes. She has called her father, a famed showman in Seattle and Colorado, "my greatest inspiration."
Although blind, he was so self-sufficient that many he encountered didn't realize it at first. "He was very musical, very dramatic, very handsome, articulate, well read – he read everything in Braille. We loved to brag that our father could read in the dark. We were raised on great literature and great music and we had a very liberal education."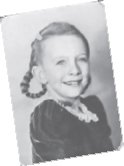 In Trust Your Heart, she writes of some of her earliest memories of her father and her life in Seattle:
"His sweet and mellifluous voice pervades the house as he sings, slipping into a freshly laundered white shirt and fixing his tie in a Windsor knot. He is warming up for his radio show, trying out new melodies. 'I'll take you home again, Kathleen, to where your heart has always been,' he sings, and I sing harmony with him, following the course of the melody, shadowing the song with another note that makes a chill of pleasure run up my spine.
" 'This tyke can harmonize with anything, even a car horn, a train whistle' he would say. He was always proud of the way I learned songs without struggling. I sang with the radio, I sang to put myself to sleep, I sang for anyone who would listen."
The Collins household was always filled with music. "I was born into this wonderful musical family," says Collins. "I experienced my first feelings of joy and power and pleasure in singing…"
Judy Collins vividly recalls a trip in 1942 when she was three. She writes: "Daddy packed me and Mother into 'Claudia,' our slope-backed, shiny black Buick, and toured the West, performing concerts for a company called the National School Assemblies…My father, singing in his Irish-tenor voice, performed the songs of Rodgers and Hart, Irving Berlin, Cole Porter. His program was a mixture of humor and philosophy, which he called his 'medicine show.' I would stare from the wings of auditoriums, in my mother's arms or by her side, and sing along with the music. Then Daddy would call me out onto the stage, saying, 'Here's my little girl, Judy.' I would rush into his arms. I loved the stage, the lights, the faces of the people in the audience and the thought that I was making them happy, just by being there. My father said I was a born ham."
Her many happy memories of Seattle include her grandparents' house (where decades later she would attend their 75th wedding anniversary). "They had a forest of flowers and fruit trees and chickens running around the backyard," she recalls with a laugh. "I remember the cherries and canning and parties with relatives who came from near and far."