The Ty Cobb Approach to Retirement Investing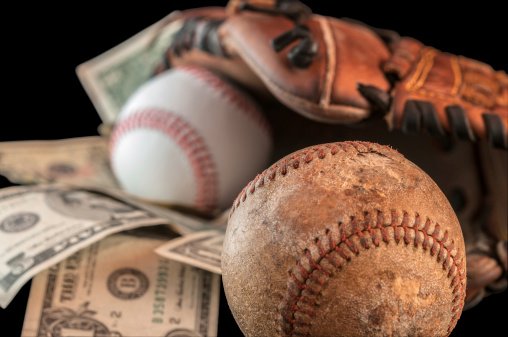 When baseball fans talk about players from the early 1900s, Babe Ruth is normally the first person mentioned. He was a great home-run hitter with 714 career home runs, a record that stood for almost 40 years. Only two men have surpassed it. Ruth struck out 1,330 times—a record that also stood for several decades.
Most people think of Ty Cobb as a gritty player who held the career stolen-base record for many years. But let's look a bit deeper. Ty Cobb broke into major-league baseball in 1905 at the age of 19 and hit .240 his first season. For the next 23 seasons, he hit over .300.
Cobb holds a lifetime batting average of .367, a record that still stands today: 85 years and counting. His career strikeout total is 357. He averaged 14.9 strikeouts per season, striking out 3.1% of the time, a remarkably low average.
Young people love to swing for the fences and hit those huge gains. With retirement money, an occasional home run is nice; however, our overriding goal is to preserve capital and avoid catastrophic losses. Ty Cobb didn't hit as many home runs as Babe Ruth, but he was a model of consistency.
Once you've built your nest egg, you're not trying to run up the score; you're trying to stay ahead.
Anyone who has tried to play catch-up with his portfolio can tell you there's no such thing as a five-run homer. Newsletters touting the chance to double or triple your money can grab our attention, but experienced investors realize that those gains are only possible if you're willing to take on the commensurate risk.
Swinging for the fences with retirement money won't get the job done. With money that must last forever, putting your emotions aside and focusing on safety and consistency is paramount.
Safety First
Have you ever watched a thin-ice rescue scene? A person standing with all of his weight on thin ice can easily fall through as all his weight is concentrated. The rescuer trying to reach this person normally lies flat across the ice, spreading out his weight.
The same approach works for today's retirement investor. Step one is to spread risk through diversification among (and within) asset classes, selective investments, position limits, and real-time monitoring of your portfolio via stop losses. While we like the income, avoiding catastrophic losses is our mantra.
It's also worthwhile to reassess just what "safe" means. We can't count on inflation remaining at historical 2% levels. FDIC-insured CDs and US Treasuries are now guaranteed money losers when you factor in inflation. ("FDIC insured" does not shield us from inflation.)
This brings us to the Step two in the Ty Cobb approach: inflation protection. Investing in long-term, fixed-income investments during times of high inflation can result in catastrophic losses—precisely what we need to avoid.
Step three: find investments with low interest-rate sensitivity. Ross Perot coined the phrase "giant sucking sound" to describe jobs leaving the US. That will pale in comparison to the giant sucking sound when interest rates start to rise and everyone tries to exit the market at once. The scene after Bernanke's tapering remark was a small preview. Interest-rate-sensitive investments will be hit hard and fast.