Fight the Flu with Healthy Habits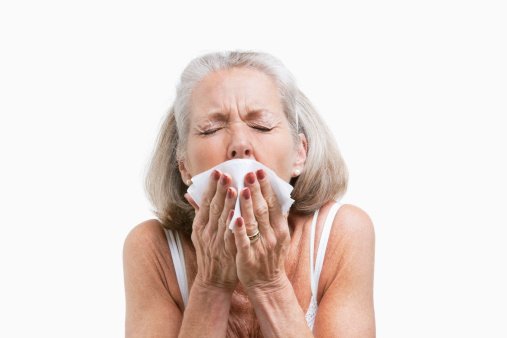 (Family Features) With cold and flu season upon us, it may be tempting to hibernate until the danger of red, puffy eyes and a stuffy nose disappears. Waiting for a cold or flu to run its course can truly feel like an eternity, especially when the symptoms have you looking as bad as you feel.
While there is no guaranteed strategy for avoiding the flu or sniffles, there are steps you can take to safeguard yourself and your family. And if you do fall ill, taking extra care will help ease you through until you're on the mend.
While the Centers for Disease Control recommends the flu shot as the single best preventive measure, you can also help ward off illness with healthy habits like these: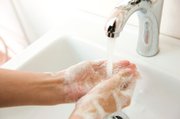 -Keep yourself and your belongings away from others who may be sick to prevent the spread of germs. Don't share dishes and utensils in the kitchen, and provide sick family members with their own hand towels in the kitchen and bathroom.
-Wash your hands frequently using soap and water or an alcohol-based rub. Avoid unnecessarily touching your eyes, nose and mouth, which are easy portals for germs to enter your body.
-Keep your immune system running strong by eating sensible and nutritious meals, exercising regularly, managing stress in a healthy way and getting plenty of sleep.
If your prevention falls short and you find yourself combatting sniffles, take these steps to nudge yourself back to good health:
-Consult with your pharmacist or doctor about which medications may help relieve your symptoms.
-Use a soft facial tissue on your irritated skin. Puffs Plus Lotion is dermatologist-tested to be gentle and helps soothe irritated skin by locking in moisture.
-Stay home for at least 24 hours after a fever passes. This will help you catch up on much-needed rest and prevent the chance of passing anything contagious on to your friends and co-workers.
-Calm stuffy sinuses with the steam of a long, hot shower. Take the sinus soothing a step further by using Puffs Plus Lotion with the Scent of Vicks.
-Cover your nose or mouth with a tissue like Puffs when sneezing or coughing to minimize the spread of germs.
As your symptoms ease, remember to take it easy and allow your body to fully recover so you don't suffer a setback that needlessly prolongs your illness.
For more tips for warding off discomfort from a cold, flu or allergies, visit www.puffs.com.