Revitalize with the Wild Greens of Spring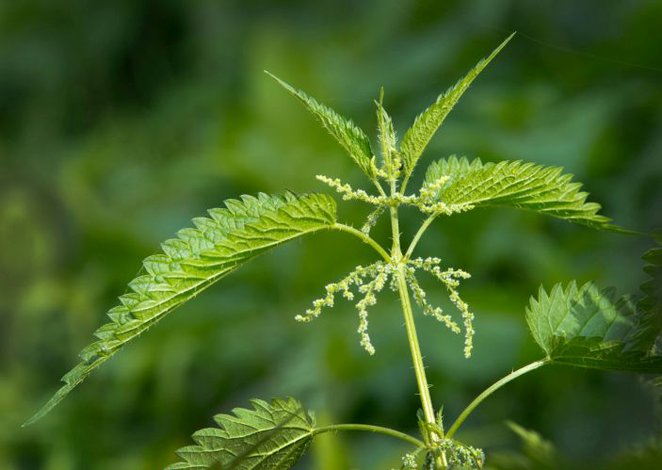 Ingredients:
3 cups raw stinging nettles
1 cup raw dandelion greens
3 medium garlic cloves
1/2 cup pine nuts or walnuts, toasted
1/4 cup extra-virgin olive oil
Salt and black pepper, to taste
2 ounces Parmesan cheese, finely grated (optional, can substitute an additional 2 tablespoons nuts for a dairy free version)
1 tablespoon lemon juice
Bring a 6-quart pot of salted water to boil. Using tongs or gloves, measure 3 packed cups of nettle leaves, then add them to the water for 1 to 2 minutes, until wilted. Drain immediately, then place the greens in a bowl of ice water to stop the cooking. Cool, strain and squeeze dry using a tea towel to remove every drop of moisture that you can.
Leave dandelion greens raw, wash and coarsely chop. Coarsely chop drained nettles to make about 1 cup.
Add the nettles and dandelion greens to the bowl of a food processor with the garlic, nuts, cheese and oil. Pulse until smooth. Season to taste with salt and pepper. Add lemon juice to brighten flavor, and pulse again to incorporate.
Preparation Time: 20 minutes
Yield: 1 generous cup
Adapted by Anita Bermann from http://edibleportland.com/2011/03/stinging-nettle-pesto, Author Ellen Jackson, 2011.
Reviewed by Amy Frasieur, MS, RD. Non-profit, accredited Bastyr University (bastyr.edu) offers multiple degrees in the natural health sciences, and clinical training at Bastyr Center for Natural Health (bastyrcenter.org), the region's largest natural medicine clinic.