Superagers – Living Well to 100 and Beyond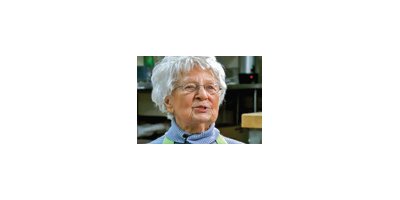 Despite all the focus on the genetics of longevity, in the end, the article concludes, genes only account for about 25 percent of whether a person will live past 100 or not.
Research studies and high-tech solutions looking for the answers to a long life will likely continue to tantalize us; but most experts agree that achieving longevity comes from a complex mix of genes as well as lifestyle choices such as eating well, staying mentally and physically active, and maintaining connections with friends and family. With, perhaps, a little luck thrown in for good measure.

Northwest Prime Time is proud to feature a handful of the many centenarians, or "superagers" living in the Northwest. We asked them each four questions:
Please share your secrets to a long and healthy life; What is your best advice to younger people about how to live a happy, fulfilling life;
What is one surprising or interesting change in the world that occurred during your long life – something that stands out above others;
And finally, if you had to choose only one, what change in the world makes life better than it was "in the old days."
We hope you enjoy getting to know a little bit about this remarkable group.
Rev. Marion Kline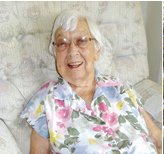 Rev. Marion Kline will turn 103 on April 22.
Marion has led quite the unique life. In 1956, when the Methodist Board voted to admit women as pastors, she was among the first group of 27 women nationwide to be accepted. She graduated from the UW in 1933, has a Master's degree, and received a Master's of Divinity while pastoring.
Marion first served a church in Wisconsin and then, at age 50, moved to the Philippines where she served as a missionary for 15 years. At 65, after moving to Olympia to help her brother, she ended up working for another ten years. She eventually retired at 75 and in 1988 moved to Wesley Homes in Des Moines where she continues to be active.
"It never occurred to me that I would live so long," Marion said. "I simply never thought about it. I was too busy. I enjoyed life, and my 90s were very good to me."
Marion, who never married, maintains a strong connection with others at Wesley Homes, her family, and colleagues connected with the Methodist ministry. To keep up on events, Marion reads and participates in discussion groups.
Marion's secret to a long life: "Enjoy and try new things. I learned to play bells when I was 90. And don't admit that you're too old to do things. When I was 90, I went to Vancouver, BC to see five plays in a week. I published my autobiography when I was in my 90s. I didn't discover I was old until I was 99!"
Her best advice for a happy life? "Have friends and travel with them. You have to enjoy other people. I went on 19 trips with Faith Callahan, who lived to 106." Marion has a collection of 165 dolls from her worldwide travels.