Linda Evans: Finding Peace and Happiness Growing Older in the Northwest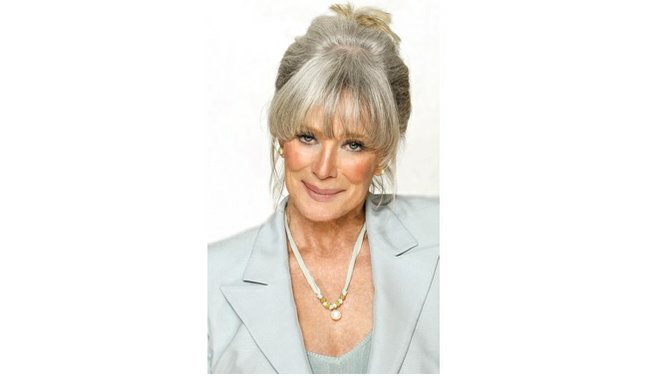 The award-winning actress Linda Evans has long been hailed as one of the most beautiful women in the world.
She is also known for her warmth and kindness: in 1985, during the height of her fame, the Los Angeles Times proclaimed her to be the most well-liked celebrity in Hollywood. Linda is known best for her roles of Audra Barkley on The Big Valley (1965-1969) and Krystle Carrington on Dynasty (1981 -1989). In 2009 she won the British competitive cooking reality show, Hell's Kitchen.
Today she spends her time writing, cooking, working with organizations such as Meals on Wheels and traveling the country to speak on aging gracefully in a culture that does not revere aging.
Linda makes her home in the small town of Rainier, Washington. "I have 70 acres with a river running through it," she said in an interview on the Oprah Winfrey Show. Her sister, nephew and stepdaughter, Sean Derek (from her marriage to John Derek), all have homes on the property. "We've got dogs. We've got deer. I live in heaven," she exclaims. "I absolutely love it here." While Linda could live anywhere in the world (thanks to the success of Dynasty), she fell in love with the Northwest because of its extraordinary natural beauty and the people she meets here: "You want to be where your heart feels safe," she says. "I came for a visit and couldn't leave."
Moving to Washington gave her the peace she was seeking. "Even though it was a blessing to have Dynasty, you have absolutely no privacy. It's difficult because when you have a public persona, people see you in a certain way." When Harper's Bazaar named her one of the 10 most beautiful women in the world, she thought, "This is not reality." She felt tremendous pressure trying to live up to the illusion of Krystal Carrington.
Linda left Dynasty before its last season because she needed time to reflect on her life. "That was the whole purpose of coming up here [to Washington State], because I understood that so much of my life was outside of me." She had once lived her life trying to make her husband happy. "To think of just me never entered my mind," she says. When her marriages ended, she found herself focusing on her career. "But it just seemed there had to be more to life than all that…I was looking to find out who I was. I wanted to go on the inner journey."
She says she never felt healthier or more satisfied than after moving out of the spotlight to Washington. "I'm happier because I don't define myself by what other people think. You get older and wiser, that's the great thing about aging," she told Oprah. "You get more certain in yourself…who you are and what you want."
Even as a girl, Linda never placed much value on her looks. She was born November 18, 1942 in Connecticut. When she was six months old, her parents, both professional dancers, moved the family to Hollywood, next door to her grandparents. At age 14, Linda, the second of three daughters, was encouraged by her English teacher to enroll in drama classes to overcome shyness. At 15, she went with a friend who was auditioning for a television commercial and, without wanting to, Linda got the part. Shortly after, in a true Hollywood twist of fate, Linda's first role on a major television series was in Bachelor Father, starring John Forsythe. Over two decades later she would play his wife on the hit show, Dynasty.