Hidden holiday hazard? Don't let foot pain dampen holiday spirits
December 25, 2014 at 12:00 a.m.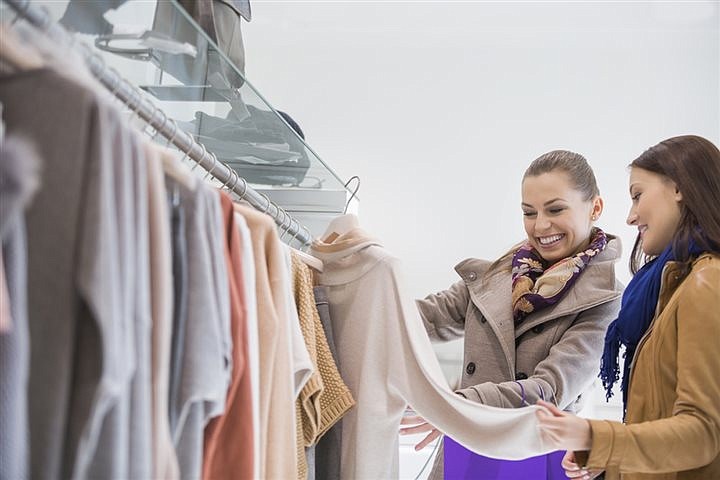 ---
---
(BPT) - Americans spend just shy of 274 hours a year on shopping – or 45 minutes per day – according to the Bureau of Labor Statistics' American Time Use Survey. It's probably safe to say a good chunk of that time occurs during the holiday season. While much shopping takes place online, many people still head to stores, and those folks will be logging a lot of hours on their feet.
"The National Retail Federation predicts that total holiday spending will be close to $32 billion this year," says Dr. Frank Spinosa, a podiatrist and president of the American Podiatric Medical Association (APMA). "Shoppers should also spend a few dollars – and some time – caring for their feet. Our 2014 foot health survey indicates that just 25 percent of Americans regularly take care of their feet, but many holiday activities, such as shopping, preparing large meals or even dancing require extra time on your feet."
Don't let foot pain slow you down during the holidays when you can least afford it. To keep your feet healthy and pain-free this holiday season, the APMA offers these tips:
Wear the right shoes for the task. If you'll be walking through the entire mall, leave the high heels at home. Instead, wear a comfortable walking or athletic shoe with good arch support and a padded sole. Save your heels for dancing, but don't wear ones that are so high you risk a fall. Heels 3 inches or higher increase your risk of ankle injury, so look for shoes with a modest heel of 2 inches or less.

Take breaks when doing tasks that require you to be on your feet for extended periods of time. At the mall, find a spot to sit with a cup of coffee for a few minutes. At home, sit down between meal prep tasks if possible.

Stretch your feet. Raise, point and curl your toes for five seconds on each foot and repeat 10 times to avoid toe-cramping. Sit down, cup your heel and gently rotate your ankle five times to loosen and relax ankle joints.

At the end of a long day of shopping, decorating or cooking, treat yourself to a foot massage. It's a great way to relieve tension, promote circulation and refresh the skin. Add in a soothing lotion to maximize the relaxation.

Elevate your legs to reduce swelling. Prop up your feet while sitting in your office chair, and at the end of the day lie down and prop your feet above the level of your heart.
Talk to a podiatrist about persistent foot pain. They are specially trained to care for the feet and lower limbs. You can find a podiatrist at www.apma.org.
View and download this publication.
---
Inspire Positive Aging Award Winners!
The recipients of Sound Generations' 2022 Inspire Positive Aging Awards were celebrated at a June 16 luncheon.
---
A Birthday Gift Safety Manuel
I'm sure most men would agree that buying a birthday gift for your wife is fraught with danger
---
Filipino Village and Senior Housing Community Opens
Seattle's Filipino Community Village and affordable senior housing project opened in June
---
Where in Washington?
And the winner is...
---
Mt Si at Midnight
My best friend, Miggs, loved to climb and coaxed me up anything that was a hill if she could catch me in an unguarded moment. I hated a stiff climb, as even in those long-ago days I was plagued by shortness of breath. She could talk me into the effort by reminding me of how wonderful the view would be from the top. I have always been a push-over for a view.
---