Keep your home comfortable for the holidays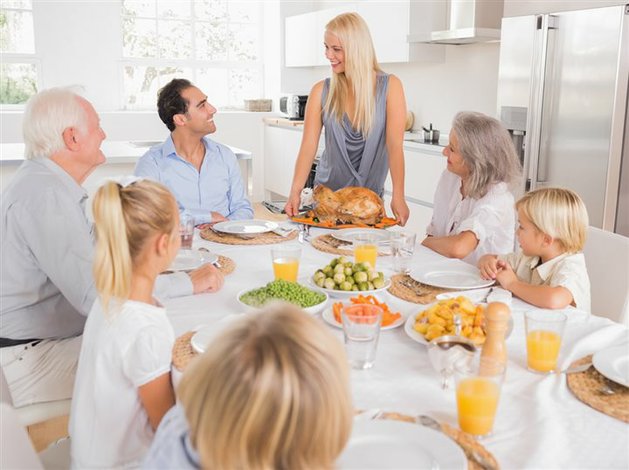 (BPT) - Holidays make for hectic homes. With family and friends coming in and out, overnight guests staying for days at a time and holiday celebrations going on, it's hard enough to keep up with it all, much less keep your home comfortable and welcoming for all who spend time there. Here are some tips for keeping everyone in your home as comfortable as possible over the holidays - including you.
Set the tone at the front door
Your home's first impression starts at the front door. Once people get past your home's exterior holiday decorations, make sure the interior also extends an inviting atmosphere. Appeal to their senses by creating sights, sounds and aromas that evoke comfort, such as soft, cozy lighting, a crackling fire in the fireplace and the smell of simmering cider on the stove.
Create a comfortable guest room
Keep your guest room at an optimal sleeping temperature so guests remain well rested. About 65 degrees makes for the best sleep, according to the National Sleep Foundation. If your guest room is in a retrofitted area that's difficult to heat or cool, consider a system with more reliable control. American Standard's ductless mini-split systems are ideal for room additions or areas where ductwork is impractical or too expensive to install. The compact wall- or ceiling-mounted units come in single and multi-room configurations that connect to one outdoor unit, for flexible, efficient comfort.
Keep the cupboards well-stocked
With weeks of household activities, everyone needs energy to keep going. Keep a variety of grab-and-go snacks on hand that require no preparation: a big bowl of oranges and bananas; refrigerated snacks like individual sized yogurt or cheese sticks; and protein-packed options like granola or jerky. Keep bagels, peanut butter, jam and cream cheese on hand. Set up a help-yourself coffee station offering a holiday coffee blend, flavored creamers and mugs; keep the coffee maker prefilled and ready to brew.

Bask in a beautiful bathroom
Make your bathroom a haven from the hectic holiday for everyone in the house. Set out hand soaps, lotions and shampoos with pleasant seasonal scents, like apple orchard, spiced pumpkin, cranberry or ever-popular evergreen. Fill a basket with fun bathtub toys for visiting little ones. Replace worn out towels with fluffy new ones. Add a holiday-themed nightlight in the hallway so people can safely make their way to the bathroom during the night.


Avoid heating problems over the holiday
Before the holiday rush begins, take time to seal any leaks from windows and doors to keep warm air in and cold air out. Now is also a good time to make sure your home's entire heating system is in tip-top shape and operating as efficiently as possible, preventing heating problem surprises over the holiday. A qualified American Standard Heating & Air Conditioning dealer can inspect your system and recommend any adjustments to make sure your home stays comfortable throughout the holidays and beyond. Find a dealer near you at www.americanstandardair.com/find-your-dealer.