The Ultimate Guide for the Smart Traveler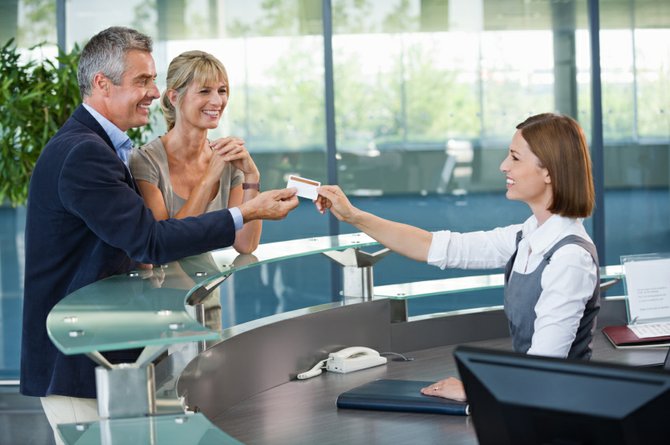 For those traveling to exotic locations, explore a local marketplace and treat your taste buds to an assortment of traditional dishes. Don't forget, depending on the country you can sometimes haggle the market price so don't be afraid to try to get a bargain. If you really want to learn about local cuisine, take a cooking class and discover a new recipe to take home with you.
If you're traveling with a large group, especially if you have kids, plan ahead of time and request a prix fixe menu at a restaurant. That way you can avoid confusion over splitting the bill and sticker shock when the waiter comes by with the check. Smart travelers reap the benefits of using a travel rewards credit card when paying for large vacation meals. With the BankAmericard Travel Rewards credit card you get unlimited 1.5 points for every dollar spent on all purchases including meals.
Budget Smart
In order to keep your travel budget low, it's important to take advantage of every resource available to help offset costs. The Bank of America survey shows that Americans are already saving money on travel by pre-planning vacations months in advance (53 percent), traveling in the off-peak season (44 percent) and utilizing websites to find travel discounts (41 percent). Another way to budget is to pick a destination based on where your family or friends are located so you have a place to stay and cut out lodging costs, a method popular among millennials.
Don't forget to take advantage of credit card rewards programs. Nearly two out of five Americans (37 percent) own travel reward credit cards but 27 percent don't know how many points or miles they've accumulated. Keep on top of your travel rewards points and don't forget they are a valuable asset to vacation budgeting and can be more flexible than you might expect. The BankAmericard Travel Rewards card lets you use points to offset the costs of activities as unique as visiting a theme park or swimming with dolphins.
For more information, visit www.bankofamerica.com/creditcard.