The Ultimate Guide for the Smart Traveler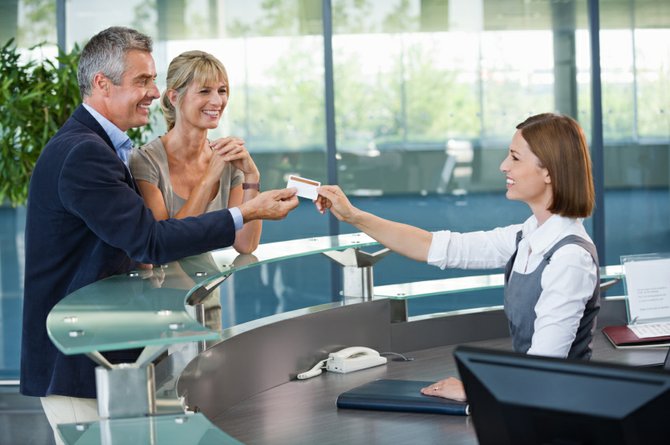 (Family Features) With Americans traveling more than ever today, both domestically and internationally, it's important to develop smart traveling habits. Whether you are venturing around the world or road-tripping across your home state, traveling smart is a must if you want to get the most out of your vacation without spending more.
According to a Bank of America survey, nine of out ten Americans think they are smart travelers, but only 54 percent are planning their vacation itineraries in advance and only 38 percent use credit card rewards to help offset costs of their travel expenses.
Travel Channel host and expert, Samantha Brown, has partnered with Bank of America to provide useful travel advice and help Americans raise their travel and budget IQ.
Plan Smart
Brown's first rule of smart travel is to do your homework and be prepared for any adventure. No matter how local or exotic the trip, the trick is to have all the details worked out before you leave home.
Smart travelers will plan their itinerary in advance, alert their credit card company (especially if you're traveling overseas), send loved ones their travel itinerary and contact information, and apply for TSA pre-check to get through airport security faster.
If you are heading overseas, check to see if your credit card waives foreign transaction fees. Simple steps like these can save you time and money, while protecting you from the unexpected.
Once your itinerary is booked, Brown advises travelers to use social media and start following your airline and hotel, the city you're traveling to and sites you plan to see.
"When you connect with businesses they'll send you deals directly, and give you great advice on what to do in the area — they can prove to be a helpful customer service resource."
Travel Smart
One of Brown's favorite tips for travelers is to jump on flight deals when you see them, for instance, "If you see an airfare that's within your budget, book it. Don't wait. You could spend a lot of time and energy looking for a cheaper fare that in the end saves you 20 bucks."
When it comes to booking your lodging, Brown recommends selecting a hotel that offers extra value in the form of free hot breakfasts, a wine and snack or a small kitchenette in the room. These perks will enhance your stay and make the trip more affordable.
Brown also recommends using credit card rewards to offset the costs of hotel and transit, as it's one of the easiest ways to keep travel costs manageable. It's important to make sure that your credit card rewards you for everyday purchases, the rewards don't expire, and it has the flexibility to allow you to use the points you earned to cover all or part of your hotel and transit. For example, the BankAmericard Travel Rewards credit card lets you use your points on airfares and hotels, plus many other travel-related activities.
Eat Smart
Creamy Italian gelato? Spicy red curry? Vacation is the perfect time for your taste buds to experience some of the world's most exotic cuisines and local delicacies. Besides lodging, food and beverage is the biggest travel expense, particularly for millennial adventurers, but smart travelers know how to find good eats without breaking their vacation budget.