Handcrafted Holiday Decor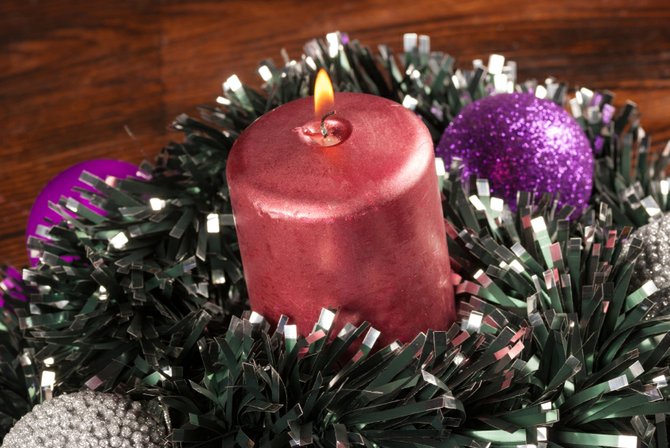 (Family Features) Handcrafted decor sets a festive tone throughout the house for all your holiday celebrations this season. Deck the halls with these spirited craft ideas from Jo-Ann Fabric and Craft Stores that transform your home into a holiday haven with cheerful color across the mantel.
For more seasonal crafting inspiration, project guides and supplies, visit www.joann.com.

Deck the Candles
Skill level: Some experience necessary
Crafting time: 1–2 hours
Supplies and Tools
Flameless wax candles
Ruler
White tissue paper
Scissors
Markers, paint or colored pencils
Paintbrushes
Heat gun
Measure candle height and cut tissue paper slightly shorter than candle.
Wrap tissue paper around candle. Cut off excess so ends just meet.
Place cut tissue paper on work surface.
With glossy side down, create design on tissue paper using markers, paint or colored pencils. Allow to dry.
Wrap tissue paper around candle securely; hold in place. Use heat gun to adhere tissue paper to candle. The tissue paper will start to look wet as it adheres. Keep gun moving so it does not melt candle. Take caution when using heat gun; wax will be hot.
Allow candle to cool.