Salt-free bread, the staff of life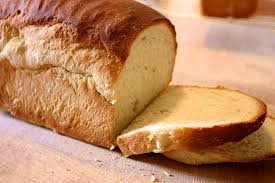 Salt is hiding everywhere. And it's lurking in foods you eat often that don't taste that salty.
One of the most significant sources of sodium in our diets is bread. Most bread has between 170 and 250 milligrams of salt per slice. If you have a bagel at breakfast (500 mg), a sandwich with two slices of bread (400 mg) for lunch, and a roll for dinner (200 mg), you will have consumed more than half of your recommended sodium intake for a day. Too much salt increases your risk of high blood pressure and heart and kidney disease.
Take care of yourself with the following tips to reduce salt in bread, bagels and rolls.
Shop wisely and read labels. Bread varieties vary a lot. Choose those with less sodium, like Ezekiel's whole grain bread, Sarah Lee 45 calories bread, or Energy Foods' gluten-free low-sodium breads.

Try "Sandwich Thins" type breads. Since they are thinner than regular bread, they are usually lower in sodium.

Use corn tortillas for a lunch wrap. They contain only 5-10 milligrams of sodium each.

If you buy bakery bread, which does not have a nutrition label, ask if nutrition information is available. If not, ask the bakery staff to request it from their vendors.

Buy small, snack-size bagels instead of the regular, big ones.

Make biscuits or muffins using low-sodium baking powder or low-sodium baking soda. You can find this at most health food stores, online or in some grocery stores.

Try baking your own low-sodium bread.
Making bread is fun and easy, and all you need are a few simple ingredients. Even if you only make your own bread occasionally, you will cut a lot of sodium from your diet when you do.
Here's a quick and easy recipe using a fast-rise method. Watch the rising time carefully, since yeast works quickly without salt. On a warm day, this will take less time. Bread has risen when it still has a rounded appearance.
Salt-Free Bread
2 ½ -3 cups unsifted flour
1 tablespoon sugar
1 package dry yeast
1 cup very hot water
1 tablespoon oil
Mix 1 cup flour, sugar, and undissolved yeast in large mixer bowl. Add very hot water and oil and beat 2 minutes at medium mixer speed. Stir in the remaining 1 ½ to 2 cups flour until dough is no longer sticky. Turn out on lightly floured board and knead until smooth and elastic, about 5 minutes. Put dough in a greased bowl, then turn to grease the top of dough. Cover and let rise in a warm place until doubled in size, about 30 minutes. Fold dough down – don't punch it. Shape into a loaf and put in a greased loaf pan for sandwich bread, or on a greased cookie sheet for a French-shaped loaf. Cover with a clean cloth and let rise another 30 minutes, or until doubled. Check often. Bake in a 400-degree oven for about 30 minutes or until done. Remove from pan or sheet and cool on wire rack.