Holiday survival guide: quick tricks to eliminate hassles and headaches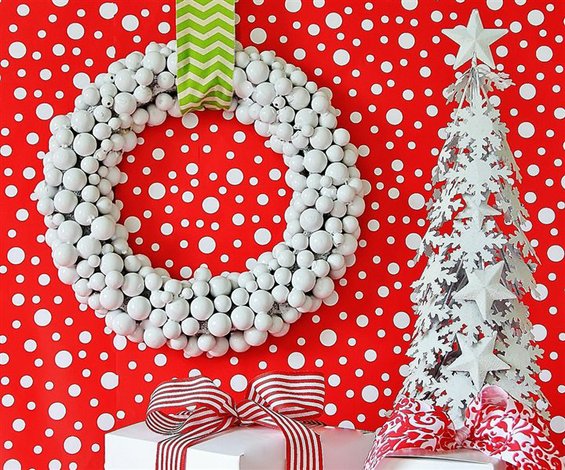 Take-home treat trends
Tired of losing Tupperware containers to family and friends who forget to return them? Whether it's Thanksgiving turkey or holiday cookies, you can pack up leftovers in personalized take-out containers and keep your Tupperware safe at home. Pick up an assortment of blank, disposable take-out boxes from your local craft store and apply adhesive labels. Write your guests' names on the labels and decorate the boxes for the occasion with embellishments and glue. When it's time to fill each box as your guests prepare to leave, keep a marker and extra labels nearby so you can also write down what treats they'll find in each container.
Storage solutions
When the holidays are over, ornaments don't always find their way back to their original packaging. Wreath bags, ornament organizers, dinner plate containers and string light storage bins keep your decorations safe during the off-season. If you have wrapping paper left over that you'd like to save for next season, cut a toilet paper roll lengthwise and wrap it around the wrapping paper to prevent unraveling. To avoid holiday emergencies next year, keep a small, unopened tube of Krazy Glue's Maximum Bond formula with the breakable decorations to quickly fix any ornaments, centerpieces or china that might get damaged in storage.
Elegant and often extravagant celebrations are at our fingertips in magazines, blogs and on sites like Pinterest and Etsy. The images inspire us to host picture-perfect holiday celebrations, but we can find ourselves in over our heads when it comes time to execute. Remembering these six simple tips will prepare you for a headache-free holiday season.