Medicare: The New Fraudulent Frontier
Nora Tabler | Aug 21, 2014, 1:17 p.m.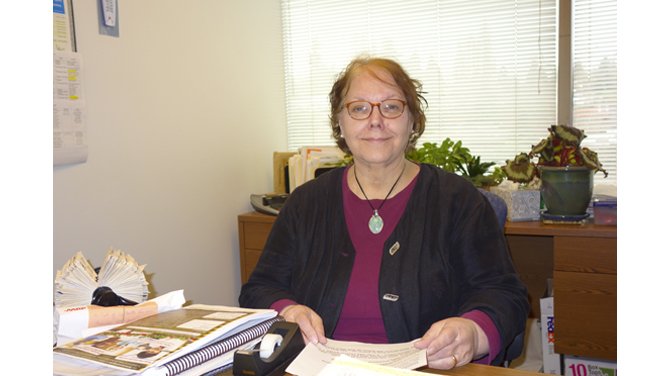 The Story...
A Minneapolis man got a panicked call from his "grandson," who said he was in Canada for a funeral and got arrested on trumped-up drug and firearms charges. Could "Granddad" send $2,075 for bail? The next day the "grandson" needed more money for more fines. In all, the "granddad" sent nearly $34,000 in six installments before he allowed himself to realize he'd been scammed. (Reprinted from the AARP website).
Some Stats…
Since seniors own more than half of all the financial assets in America they are the primary targets for fraudulent practices. It is estimated that even though seniors only represent 12% of the population, they represent 30% of the scam victims. This vulnerability exists for many reasons: seniors can be lonely and take phone calls from strangers at home; they are susceptible to "get-rich-quick" pitches when money is tight; they tend to be polite and not hang up the phone.

Counseling Victims right here at home…
Meet Diane Thompson, an RSVP (Retired & Senior Volunteer Program) volunteer for the AARP Fraud Fighters hotline who says receiving phone calls from panicked seniors and their families can be truly heartbreaking. "Some of the saddest calls I receive are from the adult children of seniors who are calling out of concern for their parents who are sending money to offshore lottery scams." RSVP volunteers Pat Loftin and Anita Rodgers take calls from defrauded seniors who are sent their way by the Federal Trade Commission. They listen to their stories and direct them to agencies that can help them, although in most cases nothing can be done to recoup their financial losses. As Pat told me, the most she can hope for is to "get them to share their story so it won't happen to someone else."

Studies conducted by the Department of Justice, the Washington Attorney's Office and others concluded that investment fraud frequently happens to well educated men who have high financial literacy. While admitting that the "deal" sounded too good to be true, many thought this one was REAL and accepted it as the truth. And lottery fraud is targeted most often towards single senior women, many of whom live on low incomes.

New Scam Trend…
Scammers now focus their attention on Medicare with a dramatic spike in calls occurring in the weeks leading up to and through the renewal period when seniors change their health and prescription coverage. The easiest way to avoid a Medicare scam: Never reveal your card number — it's the same as your Social Security number — or other personal health and financial information to anyone who's not a recognized member of your health care team.
Leading the charge against these fraudulent attacks is Jean Mathisen, Program Director for the AARP Fraud Fighter Call Center. A passionate and articulate defender of senior rights, Jean started her life's work in the 1980's in Santa Clara working with child abuse cases. In 1989 she changed jobs applying her indomitable work ethic to the task of helping the Food Bank distribute groceries to 10,000 people, 65 years and older, at 75 sites. During this time she began noticing that seniors had broader needs then food. A few years later, a move to Seattle allowed Jean to help seniors in a bigger way in her new position at the Senior Rights Assistance program at Senior Services.
While doing this job, she became acutely aware of financial fraud and in 2006, she was recruited by AARP to run their Fraud Fighters program. As the only paid staff person, Jean oversees a volunteer cadre of 70 people, 35 of whom are RSVP volunteers. Since 2006, the Center has talked to over 500,000 people about senior fraud. Jean's single PEARL for seniors – "Never give money or information over the phone. If pressed, ask to be removed from their list. If really pressed, simply hang up the phone."
If you have questions about any type of fraud, call the AARP Fraud Fighter Call Center at 800.646.2283. Chances are you will speak with an RSVP volunteer! And if you would like to be on the other end of the phone, as an RSVP (Retired & Senior Volunteer Program) volunteer contact our office at 206.694.6786.