What Can I Do to Reduce My Risk of Breast Cancer?
August 19, 2014 at 12:00 a.m.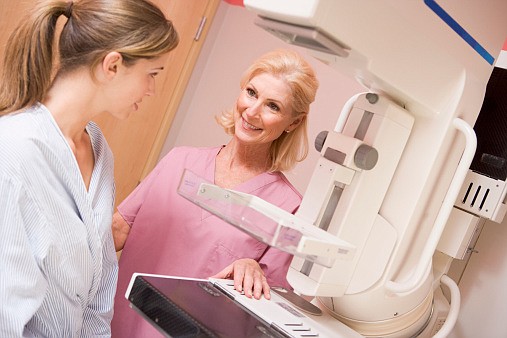 ---
---
Many factors can influence your breast cancer risk, and most women who develop breast cancer do not have any known risk factors or a history of the disease in their families. However, you can help lower your risk of breast cancer in the following ways:
Although breast cancer screening cannot prevent breast cancer, it can help find breast cancer early, when it is easier to treat. Talk to your doctor about which breast cancer screening tests are right for you, and when you should have them.
If you have a family history of breast cancer or inherited changes in your BRCA1 and BRCA2 genes, you may have a higher breast cancer risk. Talk to your doctor about these ways of reducing your risk.
Antiestrogens or other medicines that block or decrease estrogen in your body.
Surgery to reduce your risk of breast cancer.
Prophylactic (preventive) mastectomy (removal of breast tissue).
Prophylactic (preventive) salpingo-oophorectomy (removal of the ovaries and fallopian tubes).
It is important that you know your family history and talk to your doctor about screening and other ways you can lower your risk. For more information about breast cancer prevention, visit Breast Cancer (PDQ): Prevention.
View and download this publication.
---
Inspire Positive Aging Award Winners!
The recipients of Sound Generations' 2022 Inspire Positive Aging Awards were celebrated at a June 16 luncheon.
---
A Birthday Gift Safety Manuel
I'm sure most men would agree that buying a birthday gift for your wife is fraught with danger
---
Filipino Village and Senior Housing Community Opens
Seattle's Filipino Community Village and affordable senior housing project opened in June
---
Where in Washington?
And the winner is...
---
Mt Si at Midnight
My best friend, Miggs, loved to climb and coaxed me up anything that was a hill if she could catch me in an unguarded moment. I hated a stiff climb, as even in those long-ago days I was plagued by shortness of breath. She could talk me into the effort by reminding me of how wonderful the view would be from the top. I have always been a push-over for a view.
---