Conversations about Death for Midlife Couples
Magic at Midlife: Your Relationship Roadmap for Romance After 40
August 18, 2014 at 6:00 a.m.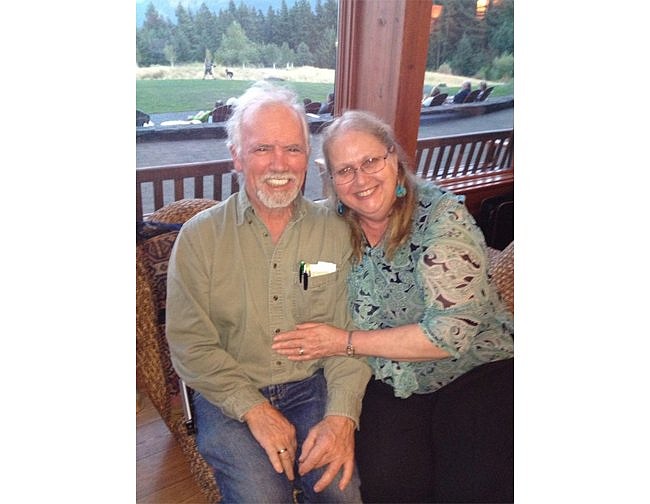 ---
...by Jennifer Y. Levy-Peck, PhD and Charles Peck
---
Talking about death is seldom easy, and it's probably the last thing you want to think about with regard to your midlife partner. You may have already experienced the death of a partner, one of the most painful possibilities in life. Like many of us, you probably prefer to avoid the subject altogether.

Unfortunately, refusing to talk about death simply makes things harder for those who survive. There are practical matters to be decided, preferences to convey, and decisions to be made. It's better to make these decisions now, while you can be an active participant, than to expect your partner and family to have to guess at your wishes after you are gone.
Decisions about death can be more complicated when you and your partner started your relationship later in life. Think of all the ugly cases in the media involving a deceased celebrity's adult children and current spouse arguing over money, property, or end-of-life care. Both your partner and your children, if you have any, may feel entitled to be the decision-makers, creating nearly unresolvable conflicts.
So take a deep breath and just do it – talk about death. Sit down with your partner and discuss all the nitty-gritty issues:
Do you want to be an organ donor?
Do you wish to be buried or cremated?
Where do you want to be buried or have your ashes placed?
What kind of funeral or memorial service do you want, if any?
Do you have (or need to look into) life insurance?
How would either of you manage if the other were to die first?
Do you have a will, a living will, and a durable power of attorney for health care matters? If so, what do they contain? If not (or if they are not up-to-date), it is time to see a lawyer.
Where are your important papers?
Be aware that these topics can be very emotional. For example, your partner may have always planned to be buried next to his or her deceased previous spouse, but this plan may hurt you deeply. Your children may be expecting to inherit money or property, but this could leave your partner without adequate resources to live on. You may feel more comfortable having your child who is a health care professional make decisions about your care if it becomes necessary, but this could offend your partner.
Once you and your partner have talked these issues through, be sure to communicate your decisions to your children (preferably in writing) to lessen the likelihood of nasty conflict among your survivors. Focus on your own wishes, your sense of fairness, and the needs of your partner and family as you consider these important issues.
Resources
End of Life: Helping with Comfort and Care. National Institute on Aging. http://www.nia.nih.gov/health/publication/end-life-helping-comfort-and-care/planning-end-life-care-decisions
Funeral Consumers Alliance – This is a nonprofit organization that provides information about burial and planning for death, with resources. http://www.funerals.org/
10 Things You Should Know About Writing a Will. AARP. http://www.aarp.org/money/estate-planning/info-09-2010/ten_things_you_should_know_about_writing_a_will.html
Northwest authors Jennifer Y. Levy-Peck, PhD, a psychologist, and her husband Charles Peck are write a weekly column on midlife relationships. They are working on a new book, "Magic at Midlife: Your Relationship Roadmap for Romance After 40."
Previous Magic at Midlife Columns:
The Couple That Laughs Together, Stays Together
Vacation Time! Leave Your Baggage at Home
Your Place or Mine? Moving In Together
How to Help Your Partner Calm Down
Having the "Senior Safer Sex" Conversation
Planning Your Wedding (for Mature Couples)
Too Young or Too Old to be Your Partner?
Starting a New Relationship Before Your Kids Are Grown
Why You Need a Relationship Roadmap
Living with Pets and a New Partner
Helping Your Adult Children Accept Your New Partner
Step-Grandparenting Can Be Grand
Online Dating for the Older Set
Sex in Midlife Relationships: Complicated but Wonderful!