Keeping Fiduciaries Out of Trouble
In Washington state, it's important to know your role as executor or trustee of an estate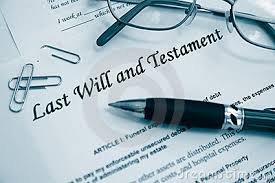 Keep beneficiaries reasonably informed. Washington has a multitude of statutes to ensure that beneficiaries receive reports regarding assets, income, expenses, liabilities and non-routine transactions. Although some of the specific statutory duties may be waived, the overarching obligation to communicate with the beneficiaries cannot be extinguished. Regular accountings may ensure that the fiduciary avoids inadvertent breach of this duty. First, regular accountings keep the fiduciary on track. Second, accountings provide a summary to review strategy and evaluate performance, helping the trustee to anticipate problems. Third, disclosure starts the statute of limitations as to a claim on the disclosed activity. It's important to ensure that accountings are accurate, presented in a formal manner, and that proof of delivery to the beneficiaries is retained.
Employ qualified professionals. Fiduciaries who employ qualified professional advisors for investments, sales, accountings, and tax returns gain several benefits. With a qualified professional, problems are less likely to occur and good records are kept. In addition, professional advice provides instant credibility to the reasonableness of the fiduciary's decision.
Fiduciary obligations cannot be taken lightly. However, establishing a good team and best practices for asset management and communication can set expectations and drastically reduce the likelihood of inadvertent breach, damages, and future liability.

[Teresa Byers is a lawyer with Garvey Schubert Barer in Seattle and a member of the Estate Planning Council of Seattle. Reach her at tbyers@gsblaw.com.]