Escape the Toy Trap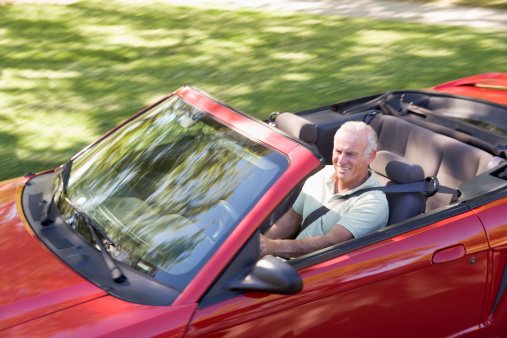 The toy trap: we all have friends who've fallen in. I received a wave of emails after publishing Debt: The Last Social Taboo?, all sharing similar sad stories. Author Dave Ramsey summed up the problem best: "We buy things we don't need with money we don't have to impress people we don't like."
Malcolm Forbes, lover of all-things extravagant, likely originated the phrase "He who dies with the most toys wins." Few of us could ever afford Forbes' Fabergé egg collection or the ostentatious parties he threw, but many a retiree or near-retiree has overspent on cars, boats, homes, and a surgically enhanced trophy wife or two.
My wife Jo tells me this isn't just a "guy thing" either. She has friends with two or three closets filled with designer clothes. We have one friend who's been retired for over a decade, who still makes monthly trips down Michigan Avenue in Chicago to shop, shop, shop. Her closet is full of enough fur coats to spark a PETA riot.
So is there room in 2014 for a return to financial modesty—room to reject the toy trap? I say yes! Here's our five-step guide to doing just that.
#1—Someone always has a bigger, faster boat. Playing the game is futile, because no matter how much wealth you have, you can't win. Someone will always have more.
Rush Limbaugh once boasted about buying the newest, biggest, fastest Gulfstream jet, a G650. He mentioned something about flying nonstop from Raleigh to Honolulu with 20 of his best friends.
I won't begrudge a man any toy he can truly afford, but Limbaugh is in for a rude awakening. As far back as 2009, the CEO of Gulfstream's parent company had already announced it was working on developing a plane "beyond" the G650. What will Limbaugh do then? In the meantime, some oil baron from the Middle East is looking down from his 747 with a smirk on his face.
I was on a 13-hour flight from London to Miami years ago and totally bored, so I made a list of all the material things I would love to own. Yeah, I included a private jet and a yacht. Then I calculated the cost of buying and maintaining those toys and realized I'd have to win the lottery every year to afford such luxury. Time to get real!
The sooner you get a handle on needs versus wants, the better off you and your family will be. Owning cool stuff is fun. Most real people, however, have to choose between the neat toys they'd like and saving enough to retire comfortably.
So until those lottery wins come in, I'll continue flying commercial with the other mere mortals. If you want to treat yourself, pay a little extra to upgrade your seat.
#2—Don't misunderstand status. In dictionary terms, status means:
sta·tus
rank: the relative position or standing of somebody or something in a society or other group
prestige: high rank or standing, especially in a community, work force, or organization