Congratulations Dawn Williams for being selected to participate in the MetLife Foundation Journalists in Aging Fellows Program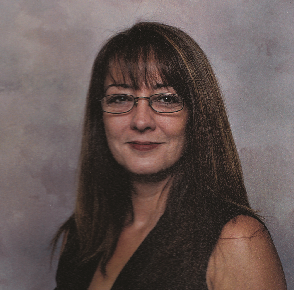 Senior News 50 and Better is proud to announce that Associate Publisher Dawn Williams was selected by the Gerontological Society of America and New America Media to participate in the MetLife Foundation Journalists in Aging Fellows Program.
Williams will join 16 other fellows, selected from journalists and producers nationwide, at GSA's 2013 Annual Scientific Meeting in New Orleans this November. The event will feature 4,000 experts in the field of aging, who will present new research on aging. Fellows will have access to hundreds of symposia, papers and posters during this event.
"This opportunity represents a boon to SN50, as it will give us access to a wealth of cutting-edge information that is relevant to our readers," Williams said. "I am grateful to have been selected as a fellow, and thrilled about the possibilities this honor presents."
In its fourth year, the joint fellowship program provides journalists with an opportunity to explore issues related to aging, including the health and social consequences of the growing senior population, for seniors themselves, their caregivers, and the community at large.
Fellows were selected based on the merit of a long-term project each applicant was required to propose. Williams, whose previous articles on health-related topics won numerous national awards in the past several years, proposed an article series that challenges the erroneous beliefs that prevent older adults from making healthier lifestyle changes.
"Research consistently demonstrates that physical activity and proper nutrition improve an individual's aging experience and outcome," she wrote in her proposal. "Greater strength and balance, reduced risk of cardiovascular disease, and even improved cognitive ability have been correlated with a healthy lifestyle. But one of the most pervasive myths about health serves as a deterrent for many people. The belief that no benefit can be achieved through improving exercise and diet habits in later life decreases the motivation necessary to make major lifestyle changes during an individual's 50s, 60s and beyond.
"The challenge for health care providers, educators and journalists reporting on wellness," Williams continued, "is to communicate more persuasively the truth about aging: Your choices about lifestyle can and will affect the way you age and the capabilities you maintain in later life, regardless of your present health conditions and past history."
Williams will use research presented at the GSA event to produce this two-part series, which will appear in SN50 in January and February 2014. A separate article stemming directly from findings presented during the scientific meeting will also be written, and will appear in the December 2013 edition.
"Dawn has made a large contribution to the growth of SN50 since joining our staff," said Publisher Dennis Simonini, who founded the paper in 1986. "Her writing consistently receives national attention, and her insight on aging issues has endeared her to our readers. We are excited about her selection as a GSA fellow, and look forward to the work she will produce in conjunction with the event."
Williams joined SN50 in 2006, serving as columnist and feature writing, managing editor and marketing director before assuming the associate publisher position two years ago. Prior to 2006, she worked as a beat reporter, editor, corporate communications manager, and public relations specialist. Her work has appeared in numerous print and online venues, and earned more than 20 combined honors from North American Mature Publishers Association and in the National Mature Media Awards competitions in 2011 and 2012.
The other 16 journalists selected for the fellowship program are Jason Alcorn, InvestigateWest, Seattle; Matthew S. Bajko, Bay Area Reporter, San Francisco; Jose de la Isla, Scripps Howard's Hispanic Link News Service, Washington, D.C.; Salim Essaid, ART America's "The Bridge," New York City; Joaqlin Estus, KNBA-FM, Anchorage, AK; Christopher Farrell, NPR's Next Avenue website, St. Paul, Minn.; Elizabeth Isele, PBS's NextAvenue.org and Forbes.com, Washington, D.C.; Colleen Ann Keane, Navajo Times, Albuquerque, N.M.; Yanick Rice Lamb, MSNBC website theGrio.com, Washington D.C.; Jennifer Margulis, AARP The Magazine, Ashland, Ore.; Melinda Miller, The Buffalo News, Buffalo, NY; Wallace Roberts, NAACP's The Crisis Magazine, Williamstown, Vt.; Gary Rotstein, Pittsburgh Post-Gazette, Pittsburgh, PA; Connie Sexton, Arizona Republic, Phoenix; and Alice Thomas-Tisdale, Jackson Advocate Newspaper, Jackson, Miss.